SmartSlides • Introducing 4K Ultra HD
As a photographer, you've spent hours capturing all the important details that help define the special moments in your clients' life. You want to make a strong impression when you share your images with your clients for the first time and nothing compares to 'wowing' them with a beautiful slideshow. SmartSlides allows you to bring your clients' story together into a display that is not only impactful but meaningful and emotional.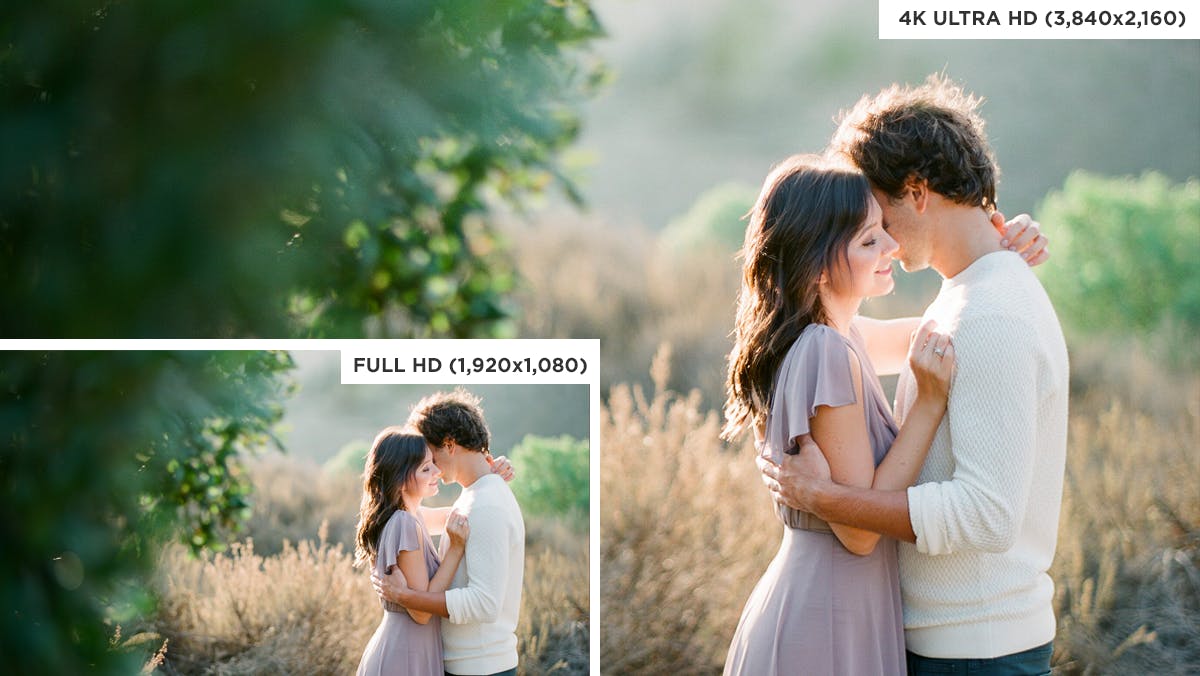 We're happy to announce that SmartSlides now offers you the opportunity to download your slideshow as a 4K Ultra HD video file, allowing you and your clients to enjoy your images at unprecedented quality. 4K resolution allows you and your clients to view your work at four times the resolution of normal high definition video. With four times more pixels, you can expect clear and crisp images that highlight the rich detail and texture captured within each moment. Your clients will love the emotional retelling of their day in a stunning presentation. Best of all they can share their memories in ultra high definition with their friends and family, helping you grow your business through word-of-mouth referrals.
Slideshow 4K video download is included in our Studio Plan. Log In to create a stunning slideshow and download it in 4K Ultra HD.
Subscribe
Get industry insights and inspiration direct to your inbox