SmartAlbums 2019 September Updates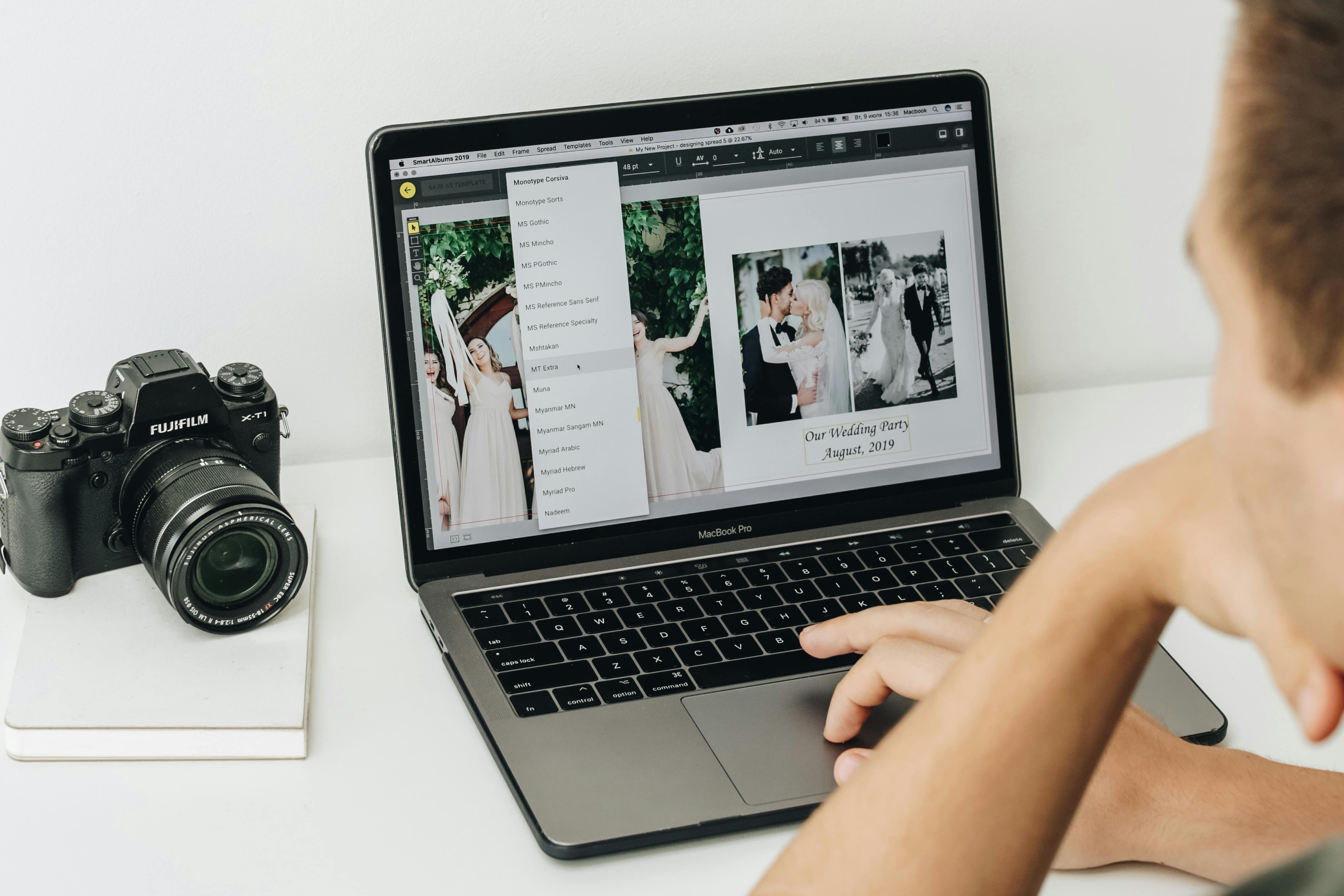 As a photographer, you need tools that not only fit seamlessly into your workflow but also speed up your processes and increase your profit margins. Every feature we introduce and every update we release is designed to help streamline your workflow and make designing albums more enjoyable. 
Since the launch of SmartAlbums 2019, we've continued to listen, develop, and improve based on your feedback.
What's New
Export for proofing:
In addition to album proofing with Cloud Proofing, we've included the option to export your pages as PDF or JPG files. These are easily attached to an email for client proofing, and we've reintroduced this to ensure you have all the options you require for straightforward proofing.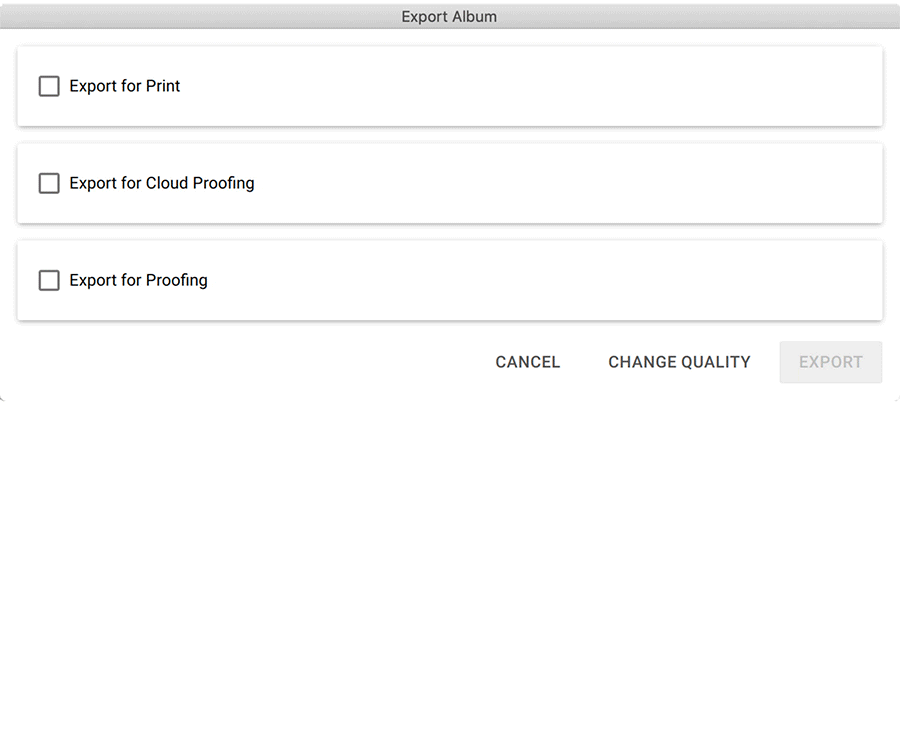 Easy font selection:
Everyone loves a shortcut! You can now quickly cycle through available fonts using the up and down arrows on your keyboard.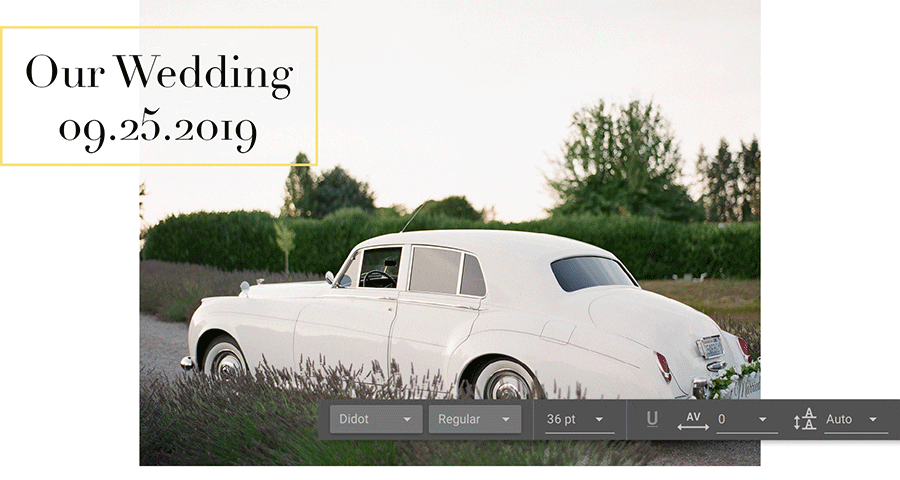 Color Profile in Quick Preview:
Your selected Color Profile will apply in Quick Preview, images are now properly color-matched, and are displayed accurately.
If you're a SmartAlbums subscriber, upgrading to the latest version is free. Log in to your Pixellu account online and download the latest version. 
We're always looking for ways to improve SmartAlbums, and we're excited to be able to bring you more frequent updates. You can expect to see small adjustments released more often, and we're working hard to bring you new features regularly. 
If you'd like to see a new feature or improvement, please let us know by submitting your feedback via our Support Page, or through our Facebook User Group. 
_____
Looking for more ways to improve your workflow? Check out 3 Ways to Work Smarter for time-saving tricks to speed up your album design process. You can also read ShotKit's helpful blog featuring 16 ways to improve your Lightroom workflow. 
Subscribe
Get industry insights and inspiration direct to your inbox