Our Guide to Designing the Perfect Sample Album
We're photographers, not salespeople. Most of us want to avoid sounding "pushy" or "salesy" at all costs. But there's no doubt that album sales are an easy way to maximize revenue from each client we shoot. 
One of the most pain-free ways to encourage clients to purchase an album alongside their photography package is to show them how stunning photo albums can be. In fact, having multiple beautiful albums on hand, covering a range of weddings, not only shows off your photography, but also normalizes albums as the best way to preserve their memories. You're essentially saying, "this is what everyone does; everyone keeps their special photos in an album." Plus, it's tough to sell something that the client can't touch, examine, and admire, so a curated range of sample albums is key to generating print sales — a beautiful album that tells a well-crafted story can almost sell itself.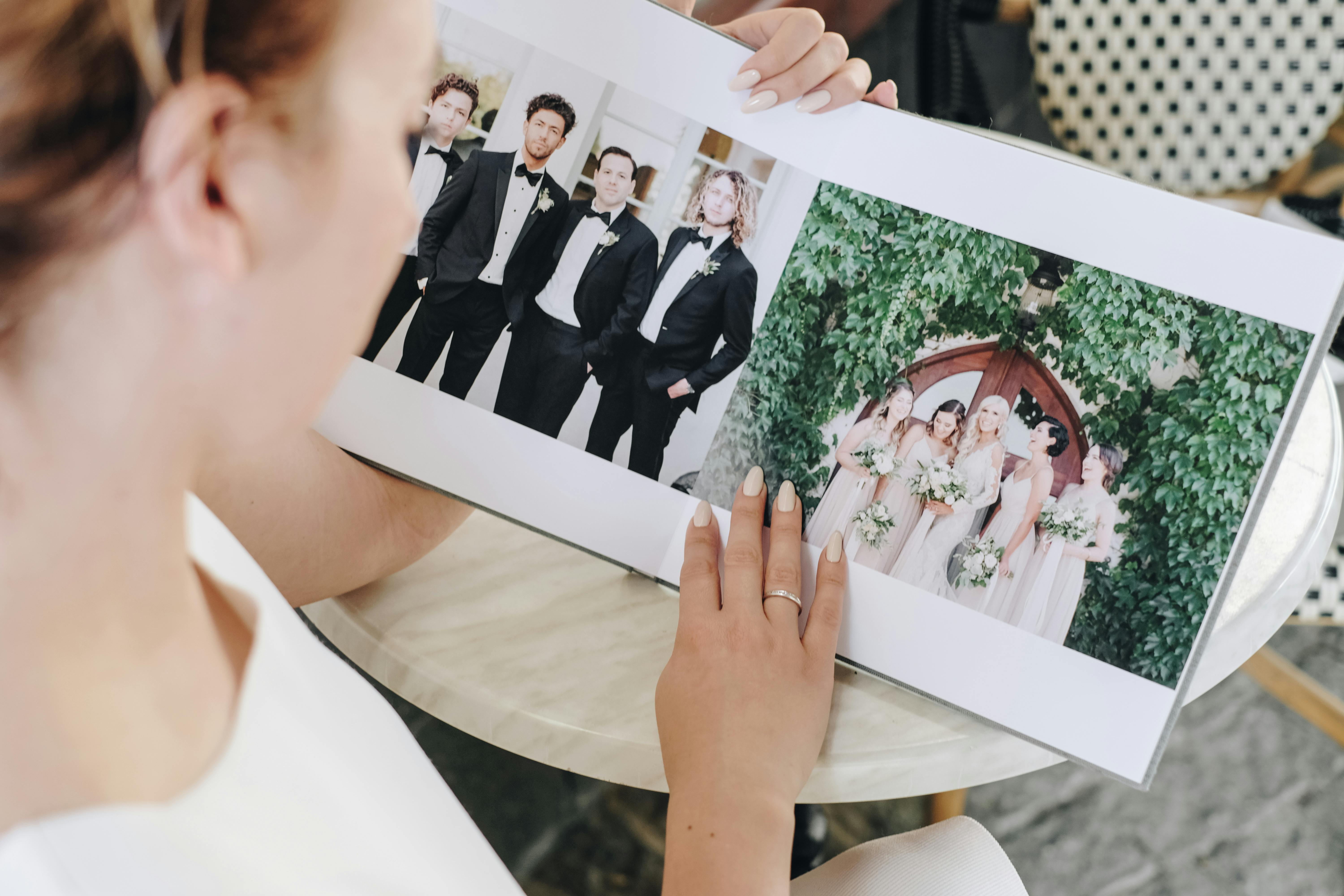 Your range of display albums is one of your most important sales tools — it can help increase your revenue from print sales, and it shows off your work in the best possible way. But what do you include in your selection of sample albums? And how do you craft a great album that clients will love?
We've compiled our four favorite tips for creating beautiful sample albums that your clients will fall in love with.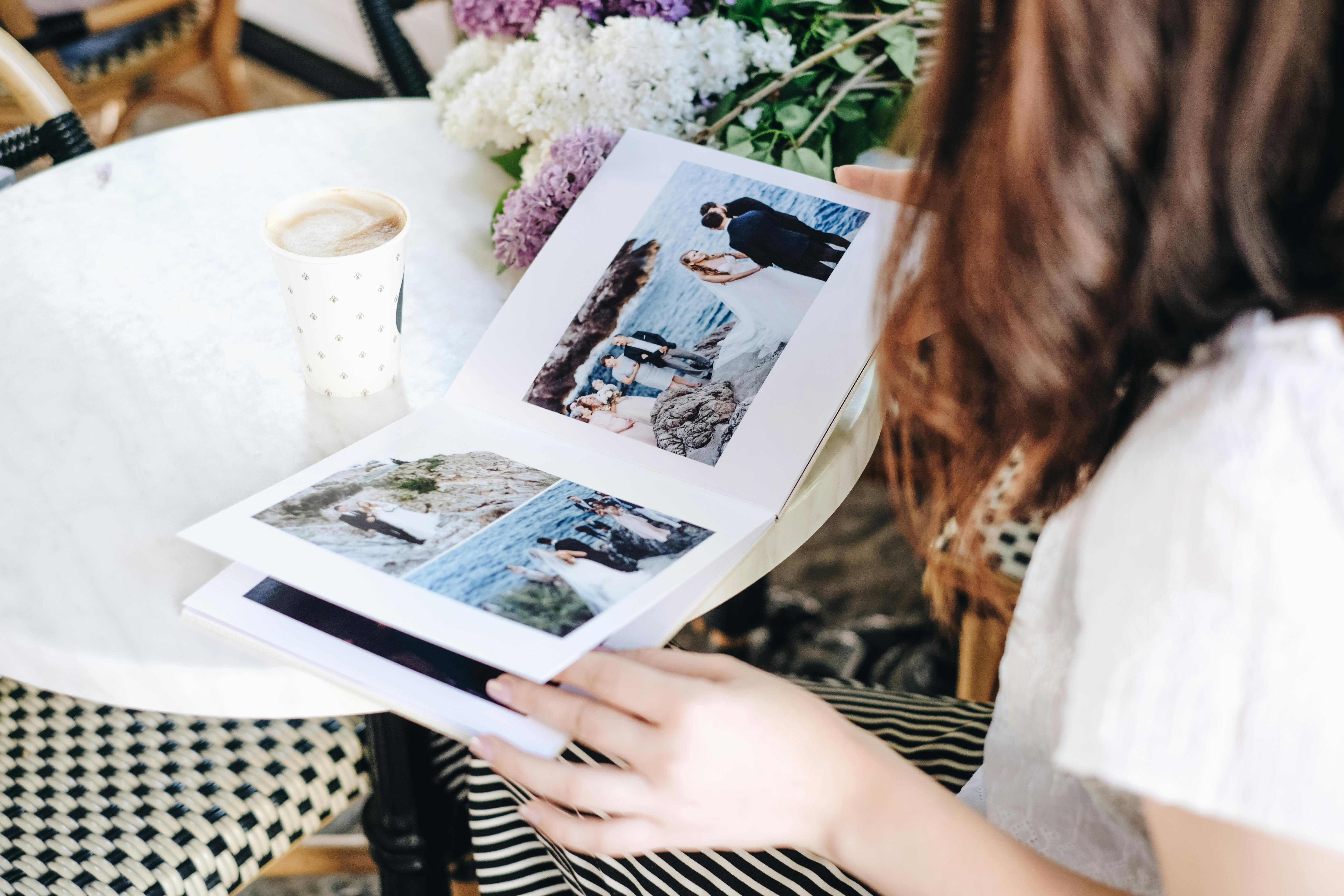 Let your photos speak for themselves
Keep the design of your sample albums simple and let your images speak for themselves. A clean, timeless layout will appeal to a broader range of clients — the more elements you add, and the more you "over-design" your sample albums, the more likely it is that potential clients will find something that turns them off your work. 
A clean design will stand the test of time for longer than anything that follows a specific trend. Trends come and go, so you'll get a lot more use out of a timeless design saving you money in the long run. 
Your images are works of art themselves. Allow each one to shine, rather than crowding them with unnecessary design elements that might distract from your work. 
Every spread template within SmartAlbums is handcrafted by a graphic artist. These make a great starting point for crafting a timeless album for your sample collection.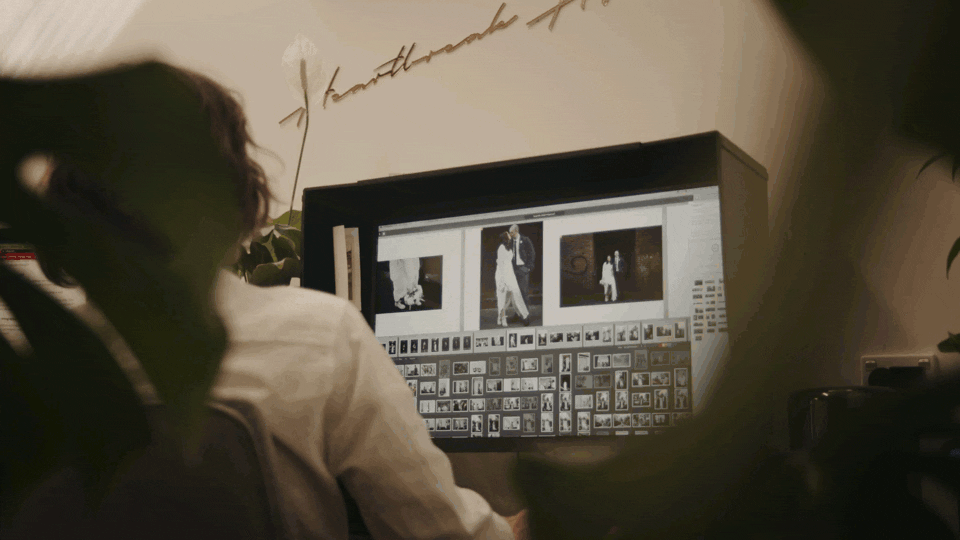 Focus on one wedding
Each sample album should focus on just one wedding. It can be tempting to fill an album with hero shots of several couples, but your clients already know you take amazing shots, they've probably seen those on social media. Instead, use your sample albums to show off your ability to tell a story from start to finish. 
By selecting just one wedding, you can tell a story that emotionally resonates with your clients. They can watch a narrative unfold in front of them as they turn the pages, and they'll want their own love story told in the same way. 
Additionally, an album that features just one wedding allows your clients to visualize the final product that they'll receive.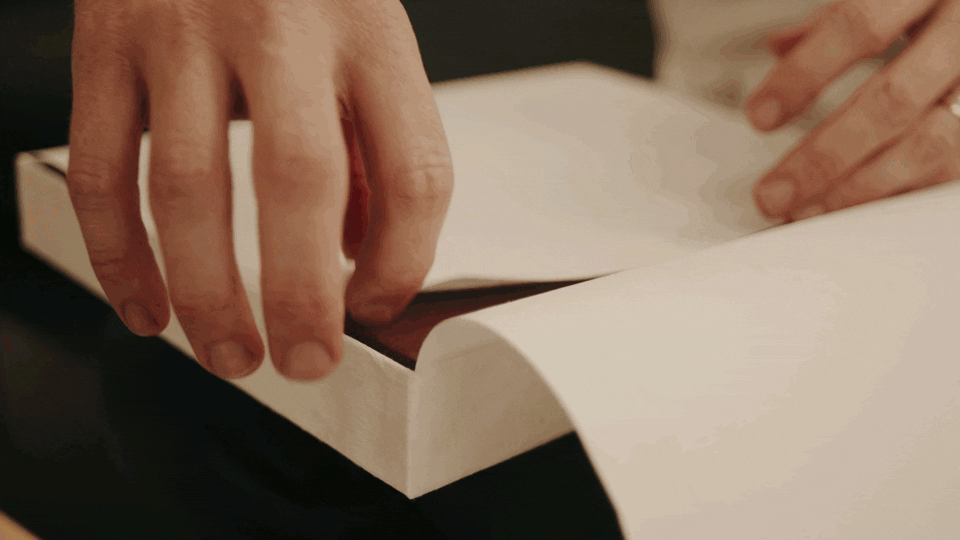 Tell a story
A sample album should tell the story of a specific wedding day in an engaging way. It should be full of details, and moments that encapsulate the emotion of the day. 
You don't have to compile your images in chronological order. You could start with a hero image that wows clients as soon as they open the album — an image that makes people want to see more, or raises a few questions drawing people into the story. 
Think about reading a novel — the very first line is almost the most crucial sentence in the book. It's how an author grabs your attention from the first page, and it sets the tone for the rest of the book. 
The most important thing is that the story you craft flows logically from one image to the next. Think about each group of photos and how they represent the day as a whole. By carefully considering how each image leads the view on, you can draw potential clients into the story emotionally. 
A carefully curated story will help clients visualize what their own album could look like. It's also your chance to share your passion for creating a beautiful story from the images you capture — a story that they'll want to relive over and over.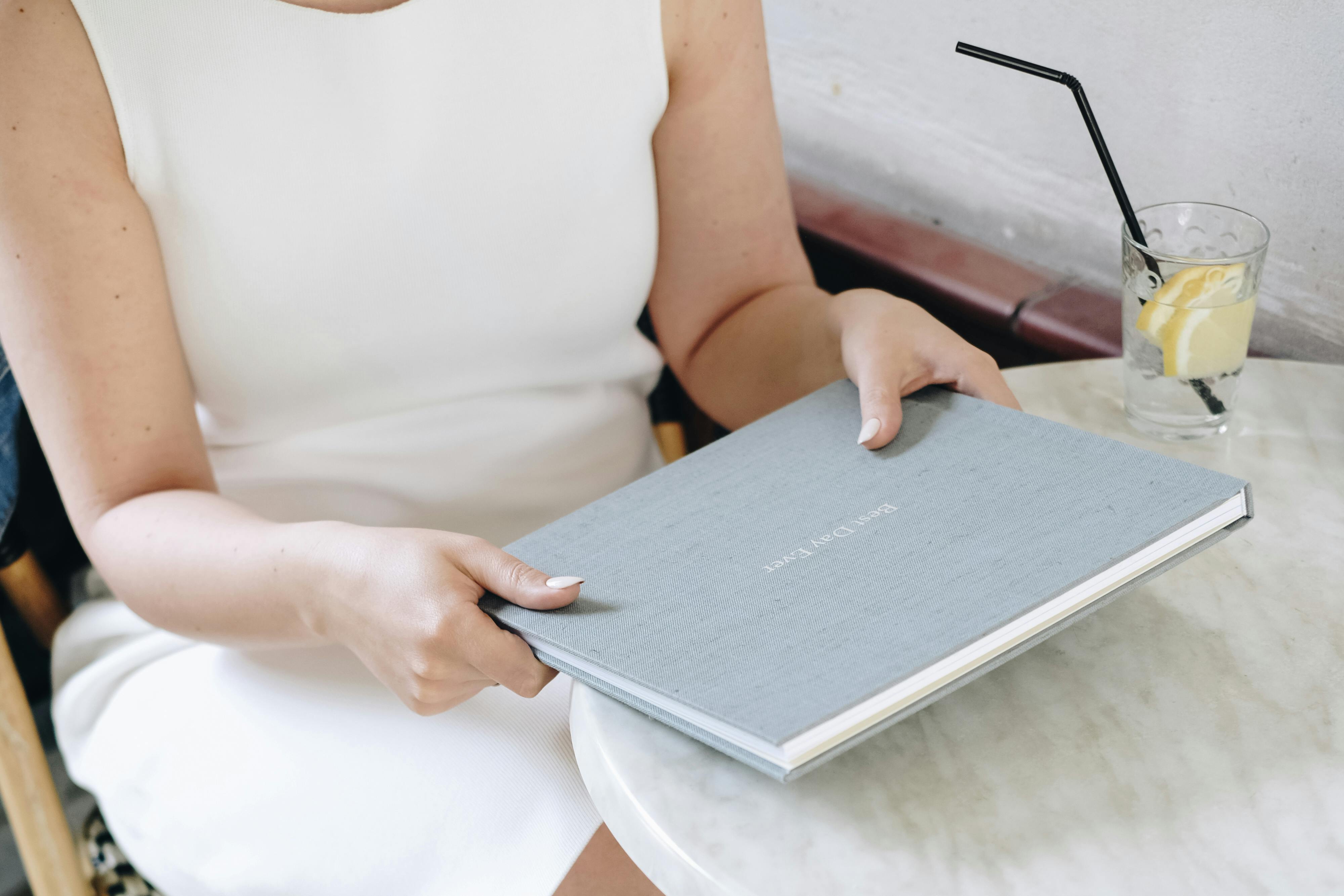 Have a range of options on hand
Most clients don't know what they want. By having a variety of choices to view, clients can better visualize what they want for their own album. Include a range of different sizes, orientations, cover types, and paper choices among your selection. Clients can touch, feel, and see which options they prefer. It's also an easy way to upsell clients to a better album — they can see for themselves how luxurious a better cover or larger format makes their images appear. 
Your album selection can help speed up the decision-making process, and potential clients can better visualize what they are getting for their money.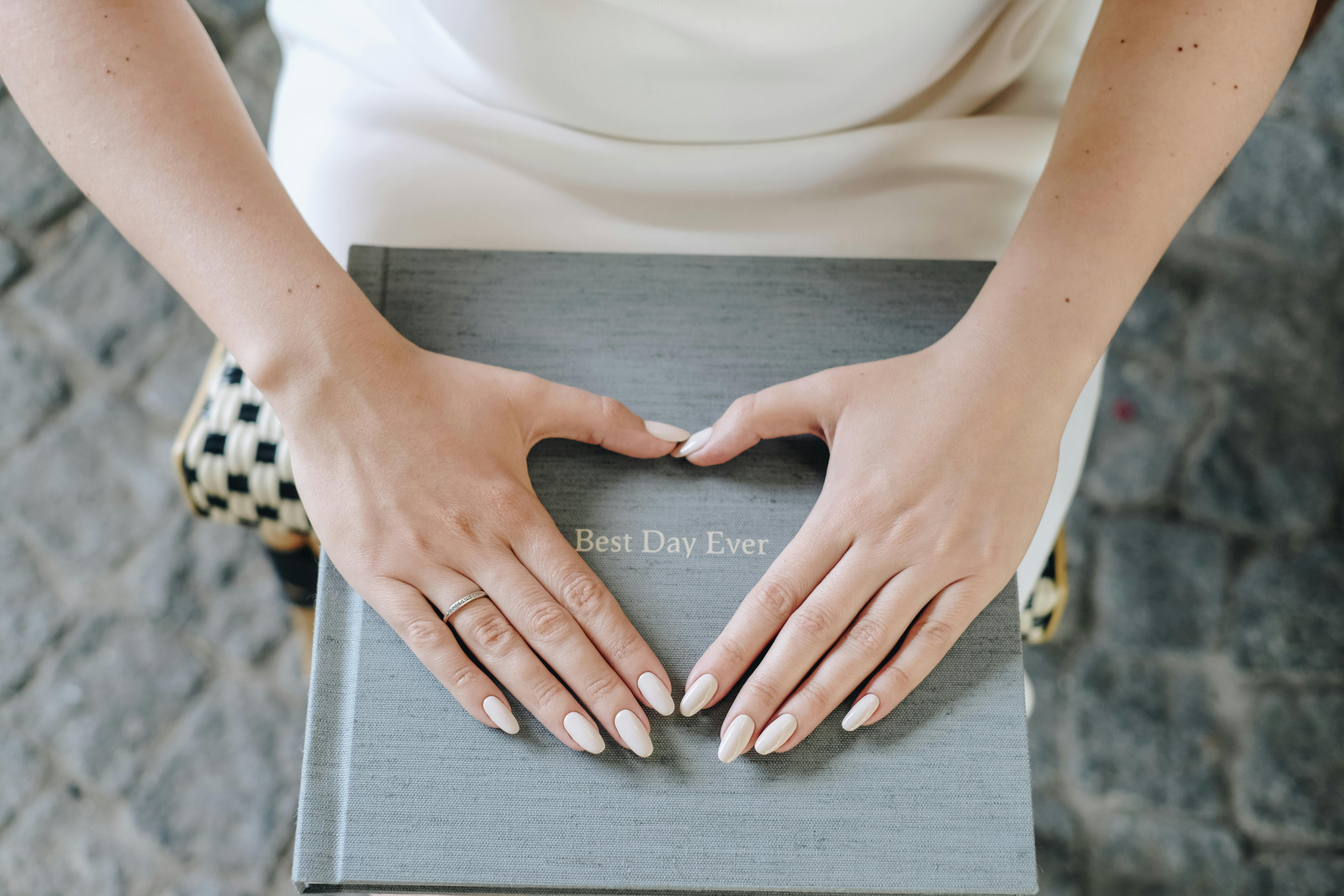 A curated range of sample albums doubles as a portfolio of your best work — work that you're proud of and passionate about. It's a lot easier to encourage potential clients to purchase an album if you believe in the product you are selling. 
Show them the stunning album options they have available to them, show them how an album safely preserves their memories for years to come, and show them how beautiful their story could look in a gorgeous keepsake. 
_____
If you're searching for more ways to increase your revenue from album sales, try reading our other blogs on increasing sales using basic storytelling techniques, how to utilize suppliers in album sales, and how to choose a photo album company. 
Subscribe
Get industry insights and inspiration direct to your inbox