Managing Your Cash Flow During Coronavirus
Most of us are breathing a sigh of relief each time a client postpones their wedding due to Coronavirus. Yes, it's a logistical nightmare, but it's better than the alternative — flat out canceling. Over 50% of our clients are rescheduling their weddings. When you compare that to the 6% who are canceling, it's easier to be hopeful for the long term state of our industry. A rescheduled booking means we will still get paid, and our businesses will live to see another year.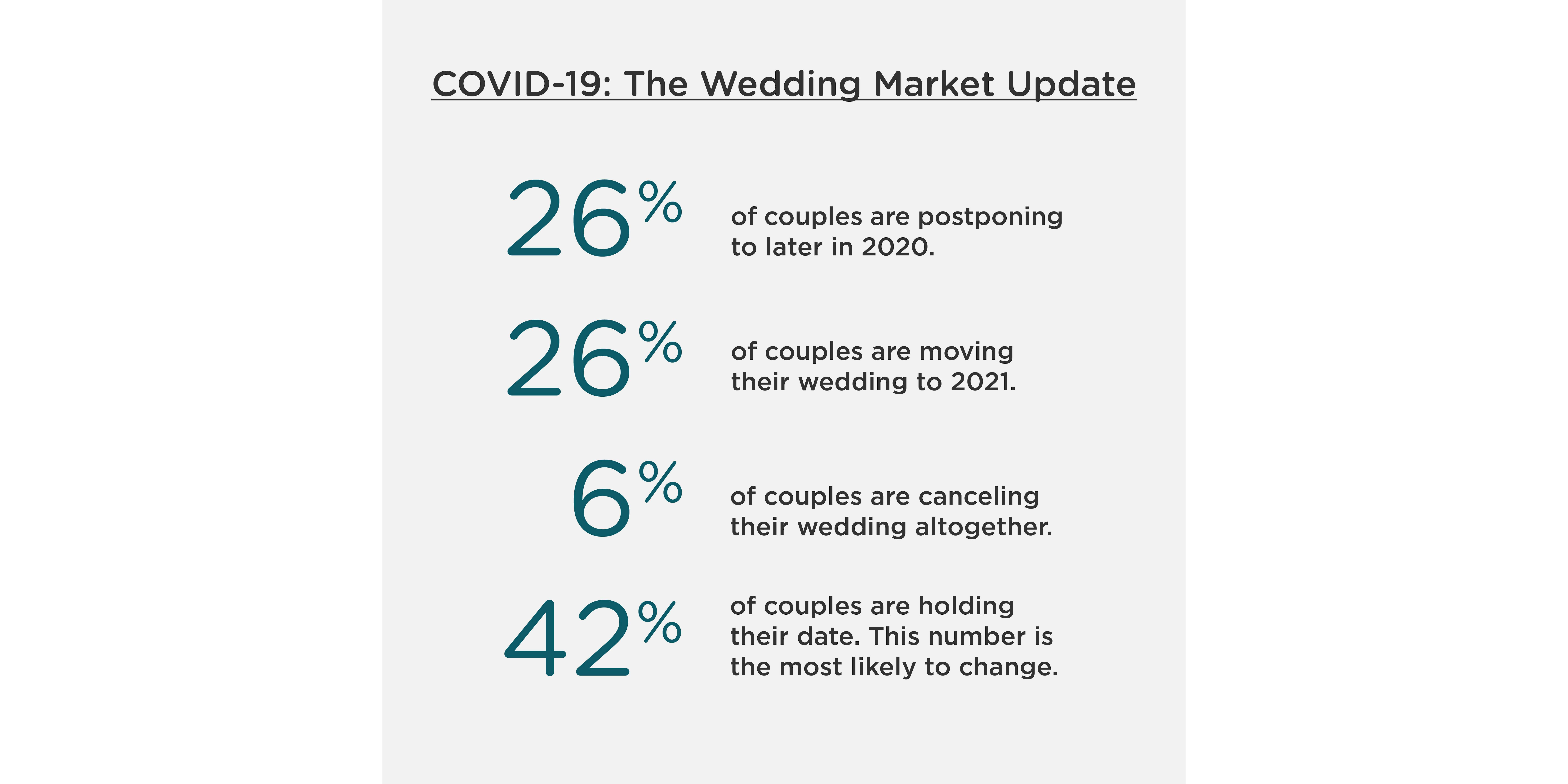 Data sourced from The Wedding Report.
But rescheduling isn't without its issues. There may be income in the pipeline, but how do we survive in the short term? With no immediate bookings, how do we manage our cash flow? We can't put the bills on hold until next year when our calendar is full, and our own invoices paid. So how do we ensure we remain in business long enough to see these future weddings take place? 
Here's how you can avoid deferring too much of your income and protect your cash flow in these uncertain times: 
1. Offer early payment incentives
Everyone likes an incentive. If your clients have rescheduled their wedding, you can encourage them to pay their pre-wedding balance early by offering an incentive. You could offer a couple of extra hours shooting during their wedding for no additional cost, or a small discount — whatever works best for you. 
If your clients have moved their wedding to next year, you could ask them to pay their pre-wedding fee by the original due date, or at a new agreed date. Encouraging your clients to pay early means you don't need to wait until next year to incorporate their fee into your cash flow. 
Another option is to allow your clients to split this payment up. They could pay a portion of their pre-wedding fee at their original due date, and the remainder one month before their new wedding date.
It's essential to keep an open line of communication with your clients and involve them in any discussions around potential payment options. Reach out to your clients and explain your situation. Everyone is hyper-aware of how much small businesses need support right now, and many will be more than happy to pay early if it's a win for them too.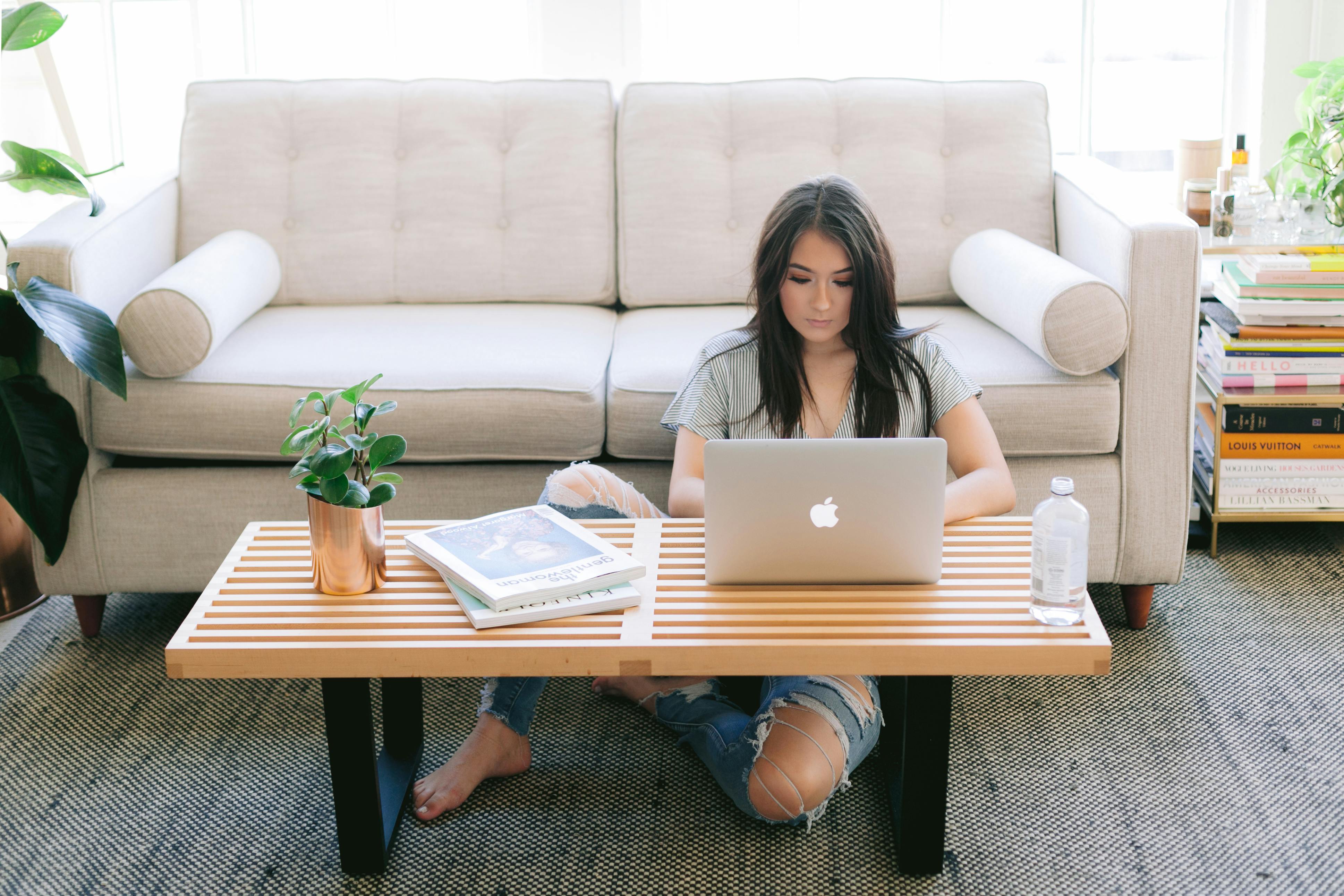 2. Encourage clients to set up a payment plan
For your couples who have rescheduled their wedding to next year, try offering them a payment plan — this means that you will have some money coming in now, rather than deferring it all until next year. 
Instead of having the bulk of your fee due one month before the new date, allow your clients to pay this off in monthly installments throughout the year. Smaller payments are attractive to many clients right now because it means their own bills are more manageable. It also helps keep your cash flow ticking over while you're unable to invoice for weddings that would typically be taking place right now.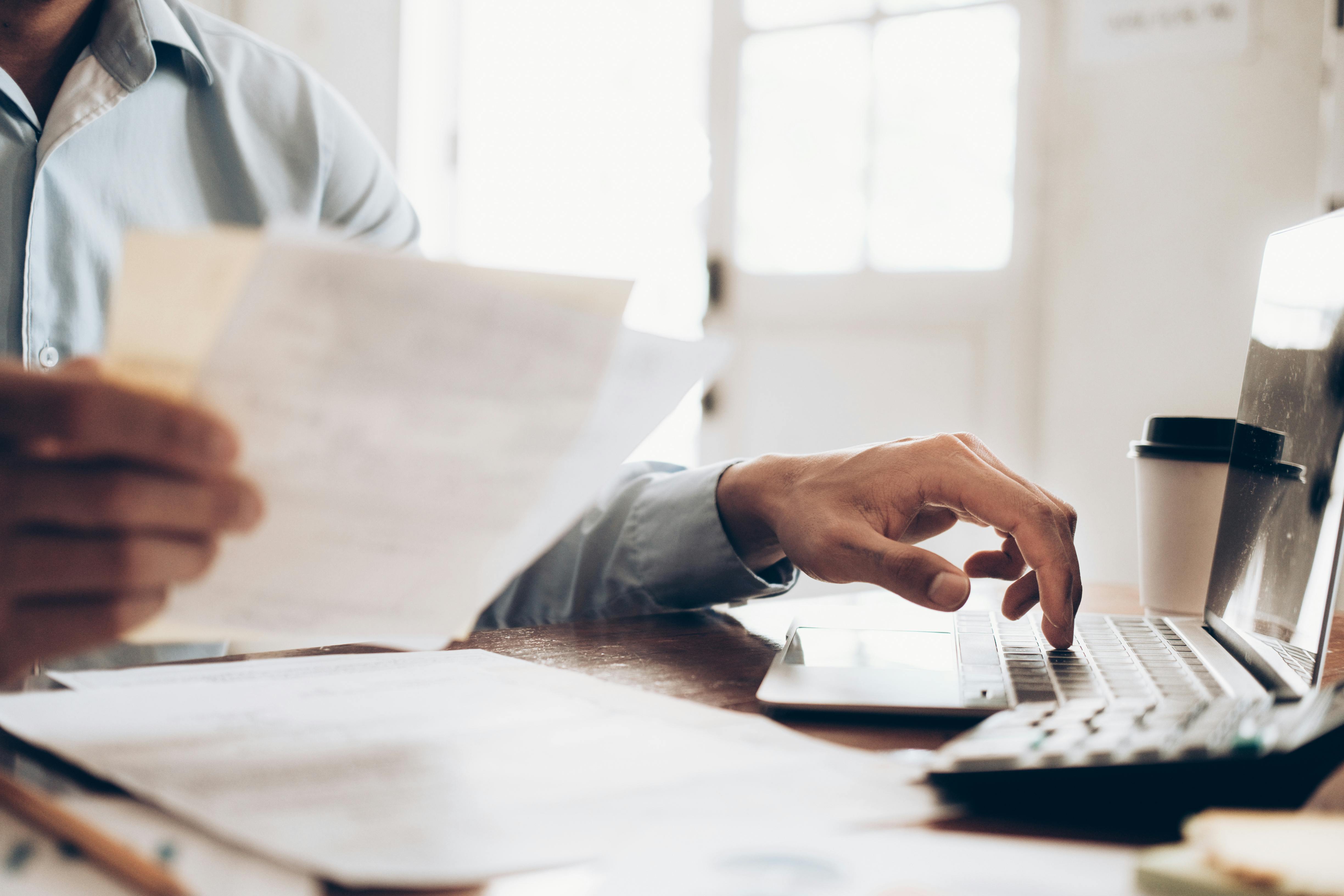 3. Follow up on any unpaid invoices
No one likes chasing people for money. If you photographed clients before lockdown, and they haven't paid your bill yet, now is the time to follow up with them. The longer you leave these invoices unpaid, the harder it will be to collect this money without involving a third party.
Start by reaching out with a friendly email, then a phone call. These are challenging times for everyone, so you may need to allow a certain amount of flexibility. Payment plans are a great way to help your clients out while ensuring you get paid.
The important thing is that you maintain your relationship with your clients — talk to them in a friendly and empathetic manner, rather than bullying or berating them.
4. Adjust your payment schedule for new weddings
New weddings are the perfect opportunity to collect a bit more money upfront. Try setting up a payment schedule that collects a more substantial fee sooner. 
A higher deposit may be a bit off-putting for some clients. Instead, break their pre-wedding fee into monthly, or semi-regular payments, spread out between now and their wedding. 
Smaller, more manageable payments are an attractive option for many clients (there's a reason LayBuy has become so popular). This strategy might even allow them to book a higher value package because they don't need to find a lump sum payment.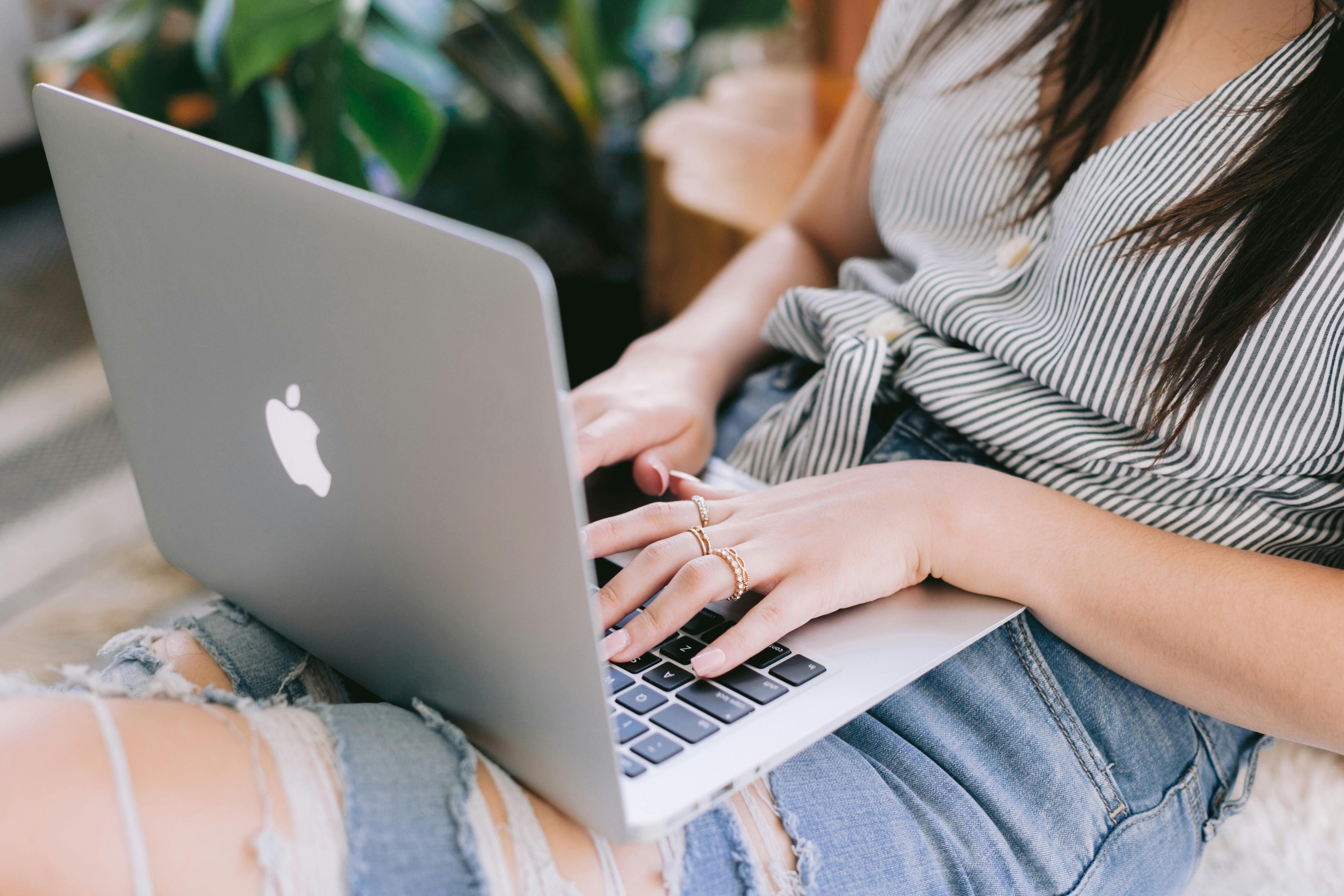 5. Offer an album special for past clients
While stuck in lockdown, many people have been feeling pretty nostalgic. Now is the perfect time to reach out to recent clients who didn't purchase an album, and offer them a photo album of their special day.
Start by making a list of clients you photographed in the past year that didn't purchase an album. Then reach out to each of these clients with a special offer — this could be a discount or several additional spreads for no extra cost. Make sure you do the math on your special offer before sending it out to your clients. It needs to be attractive, but you also need to be able to profit from it.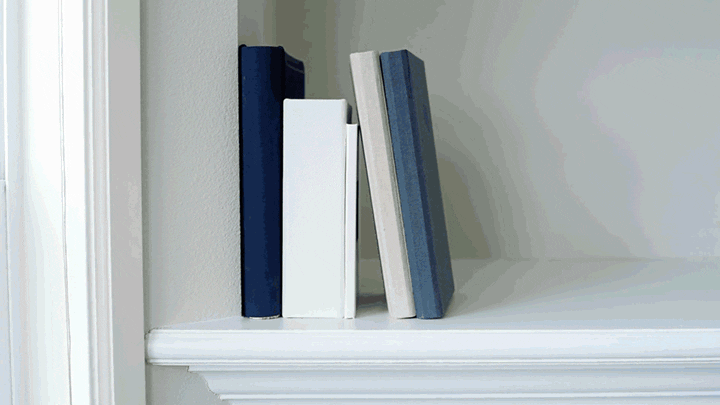 6. Review and reduce any unnecessary overheads
Cashflow isn't just about bringing more money in; it's about managing your outgoing expenses. Now is the perfect time to sift through your bills, review your regular outgoing payments, and separate the must-haves from the nice-to-haves.
Don't be afraid to shop around. Jump online and compare prices on your major expenses. You could start with your internet and phone provider, and then move onto your insurance and energy bills.
_____
Ensuring your photography business has a sound cash flow management system is as much about positioning yourself to bounce back quickly as it is about surviving in the short term. By thinking ahead and locking in some of that income early on, you'll be in a better position when things start to return to normal. 
_____
If you're looking for more advice on how to manage your photography business through this crisis, try reading our other blogs on Coronavirus: COVID-19: Cancelations, Postponements, and Your Legal Rights; Preventing Cancelations in the Wake of COVID-19; and Social Media and Coronavirus: How do You Communicate During a Crisis?
Subscribe
Get industry insights and inspiration direct to your inbox