Leveling up your professionalism in 2021
Some days it can feel like anyone with a camera is calling themselves a professional photographer. And in the age of high-quality phone cameras, many of our clients or potential clients are falling into the trap of believing that we just click a button and a ta-da, a stunning image is captured. 
But we know that's not the case. While we're toiling in the background, honing our skills, editing images, and trying to run a business on top of it all, it can be frustrating to feel as if we're competing against people who are happy to offer "click-button" services for a low price. We can't compete with these prices and make a living, so we need to differentiate ourselves in other ways.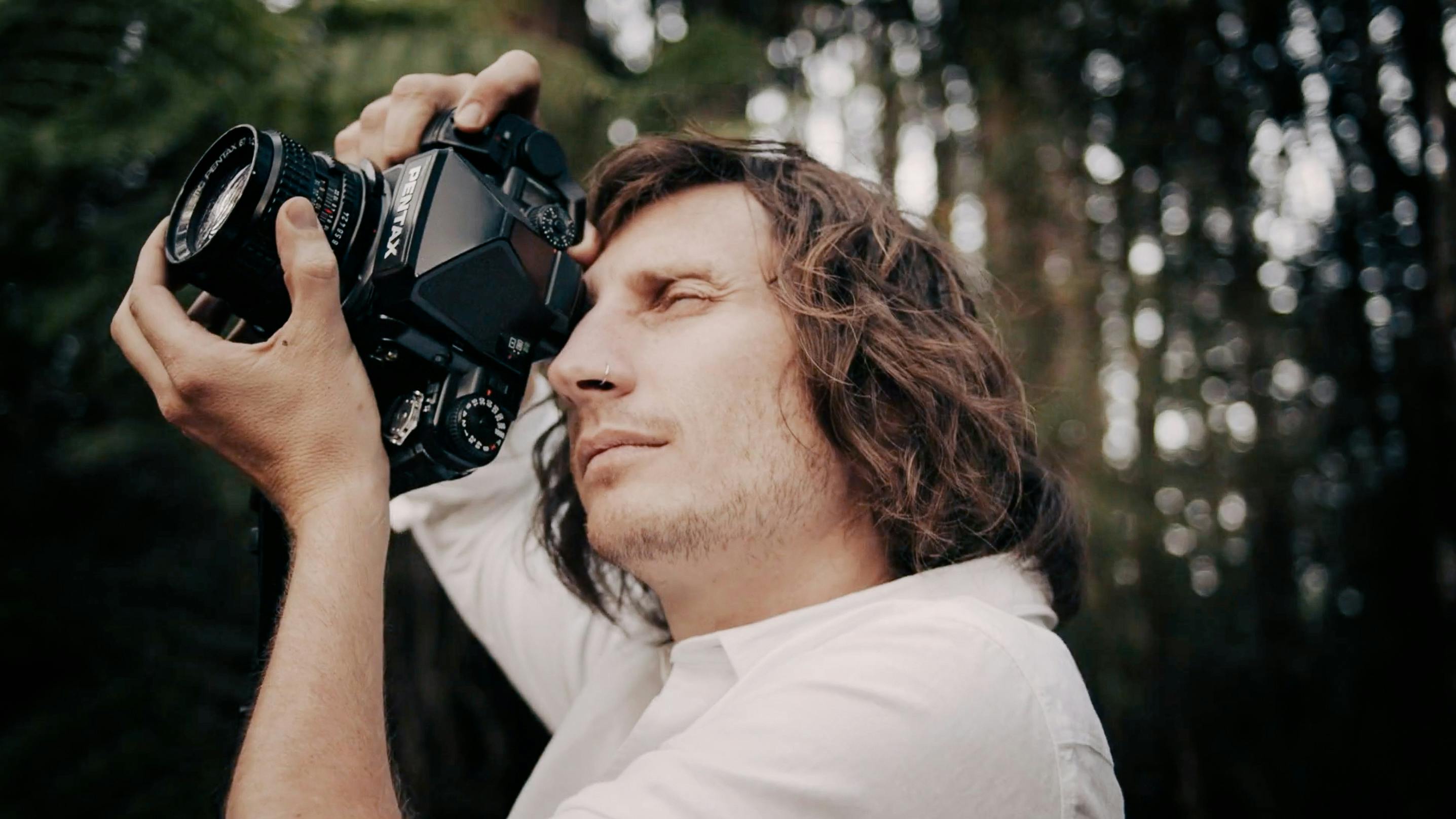 Thankfully, there are still many clients out there who know the value of a highly skilled photographer. They understand that there's more to the job than just pressing a button. And above all else, they're happy to spend more money to ensure they get photos of their memories that they will treasure forever. They don't want to take the risk that the images from their special day will be substandard — they want to book a professional photographer that they can trust to do the job right. 
These are the clients you want to be targeting, the clients whose attention you need to grab. And to do so, you may need to up your level of professionalism to help identify yourself as more than just a hobbyist with a fancy camera. Luckily, there are many tools and more than a few tricks that you can employ to help yourself stand out from the crowd. 
These are just a few of our favorites: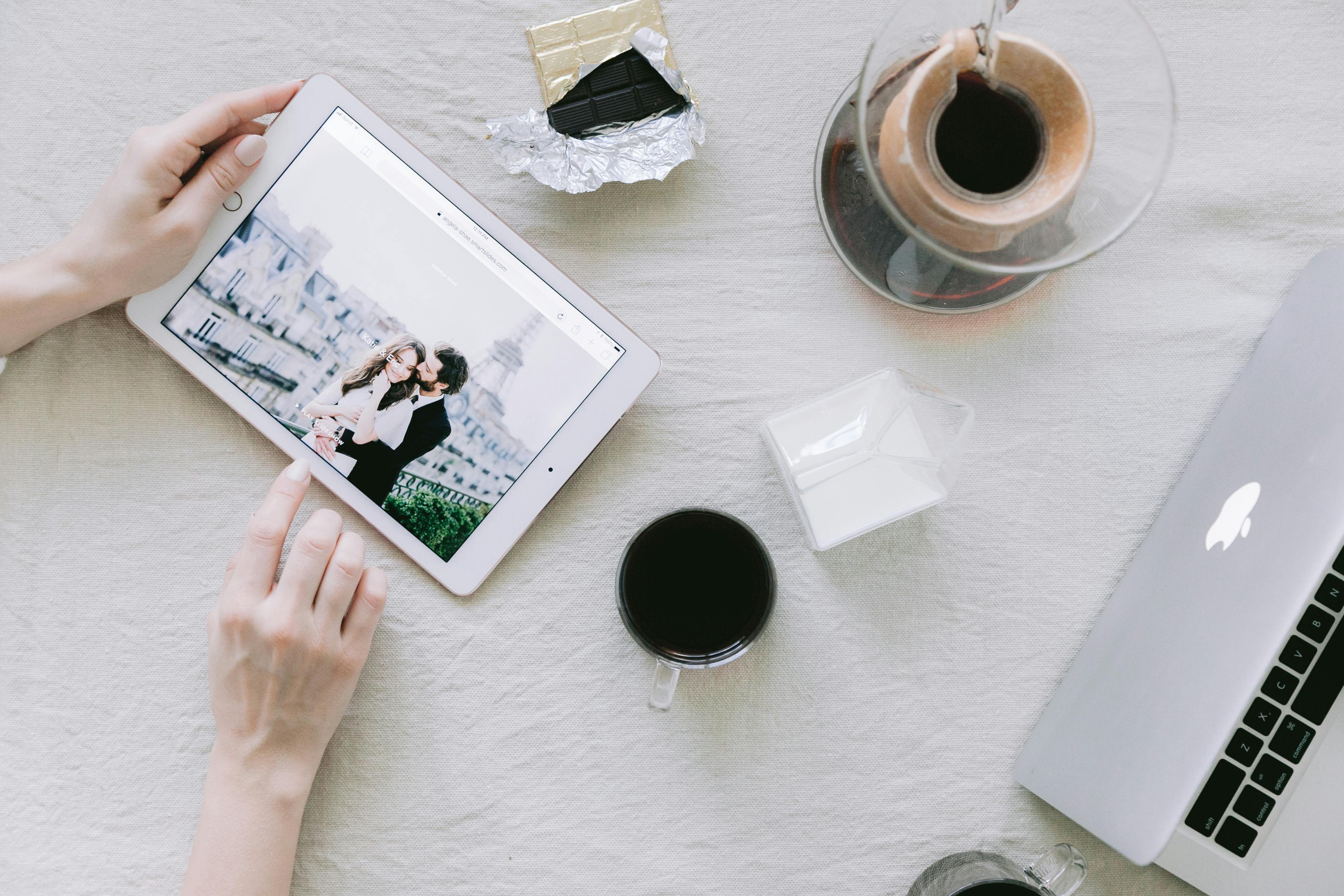 Be visually consistent
Take a moment to consider every touchpoint your clients will encounter — your social media, your website, your emails, your invoices — are they consistent? Beautiful? Clear? Each time a client interacts with your brand is an opportunity to put your best foot forward and demonstrate that you're a cut above the rest. 
Taking the time to keep your branding up-to-date, cohesive, and fresh with photos from recent shoots demonstrates that you take pride in your work, that you're regularly booking shoots, and honing your craft — traits that you can guarantee potential clients will notice. 
If you have some downtime in the off-season, use it to visually align everything a client sees. A consistent look and feel across every touchpoint is an easy way to mark yourself as a professional in a sea of hastily thrown-together websites and mish-mash Instagram grids.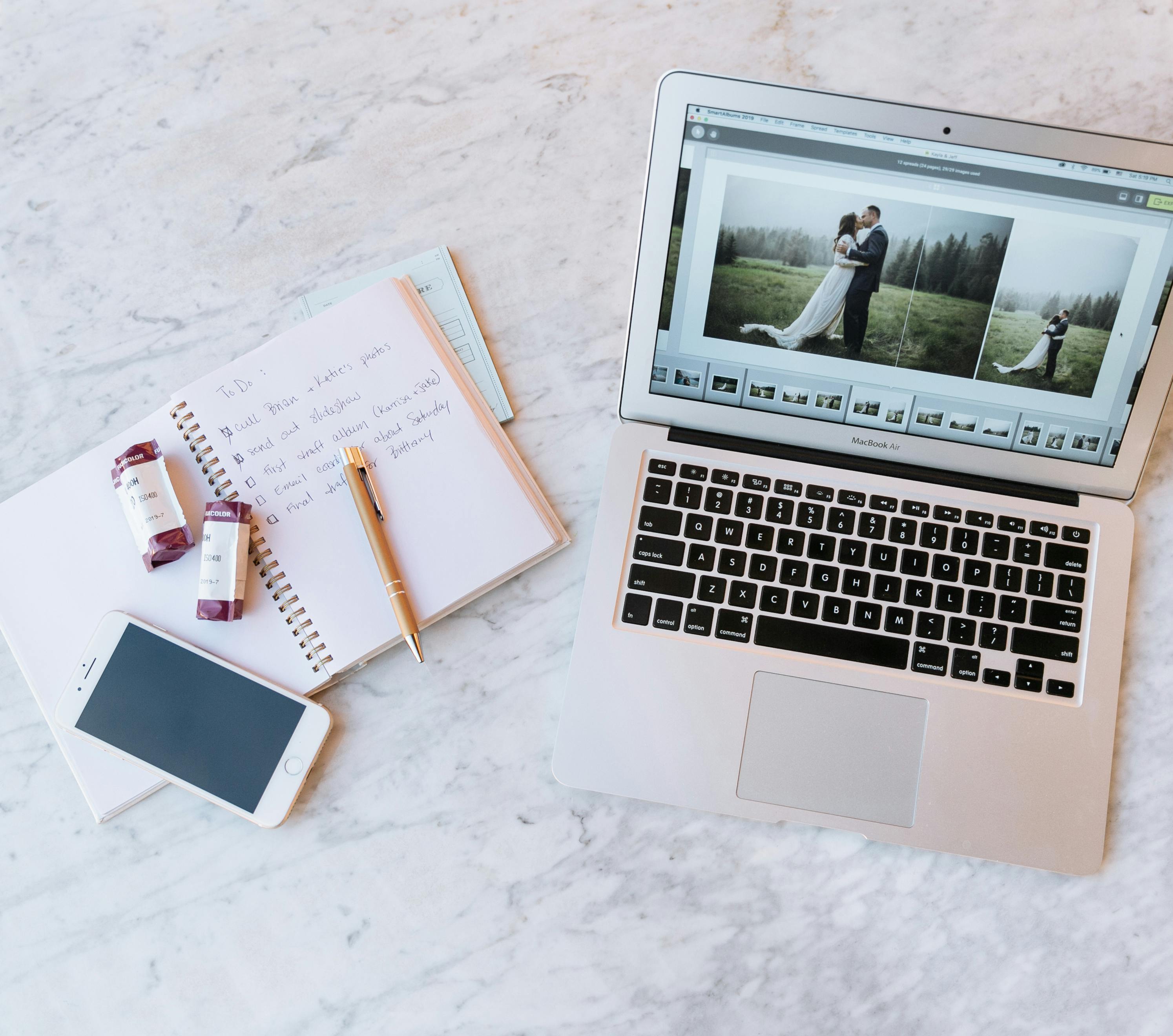 Don't rely on DM's
Nothing says amateur hour like "drop me a DM."
Imagine for one minute that you are a bride wanting to book a photographer. You're busy juggling communication with your venue, your florist, various dress companies, hair and make-up artists, stylists, and more. There's nothing more stressful than having your communication all over the place. Email provides an opportunity for a bride or groom to organize, collate, and structure their communications in a way that makes sense to them. 
There's no doubt that DM's have their place — they're great for answering questions, responding to story tags, and general conversation — but when it comes to booking in a client, sending quotes, and communicating important information, email is best. 
Make sure your email contact information is listed in a prominent place so that clients can easily reach you outside of social media to make a booking. Changing how you handle inquiries and encouraging them to email you is an easy step to demonstrate to your clients that you take their contact seriously, that this is your business, and that you operate it in a way that respects their time. Above all, it demonstrates that there's more to your business than a pretty Instagram feed. 
Pro tip: Make sure you set yourself up a custom email domain that matches your website. It's never a good look to use the email address you created in highschool — killashotzzzzzbabe123@hotmail.com doesn't say "I'm a professional."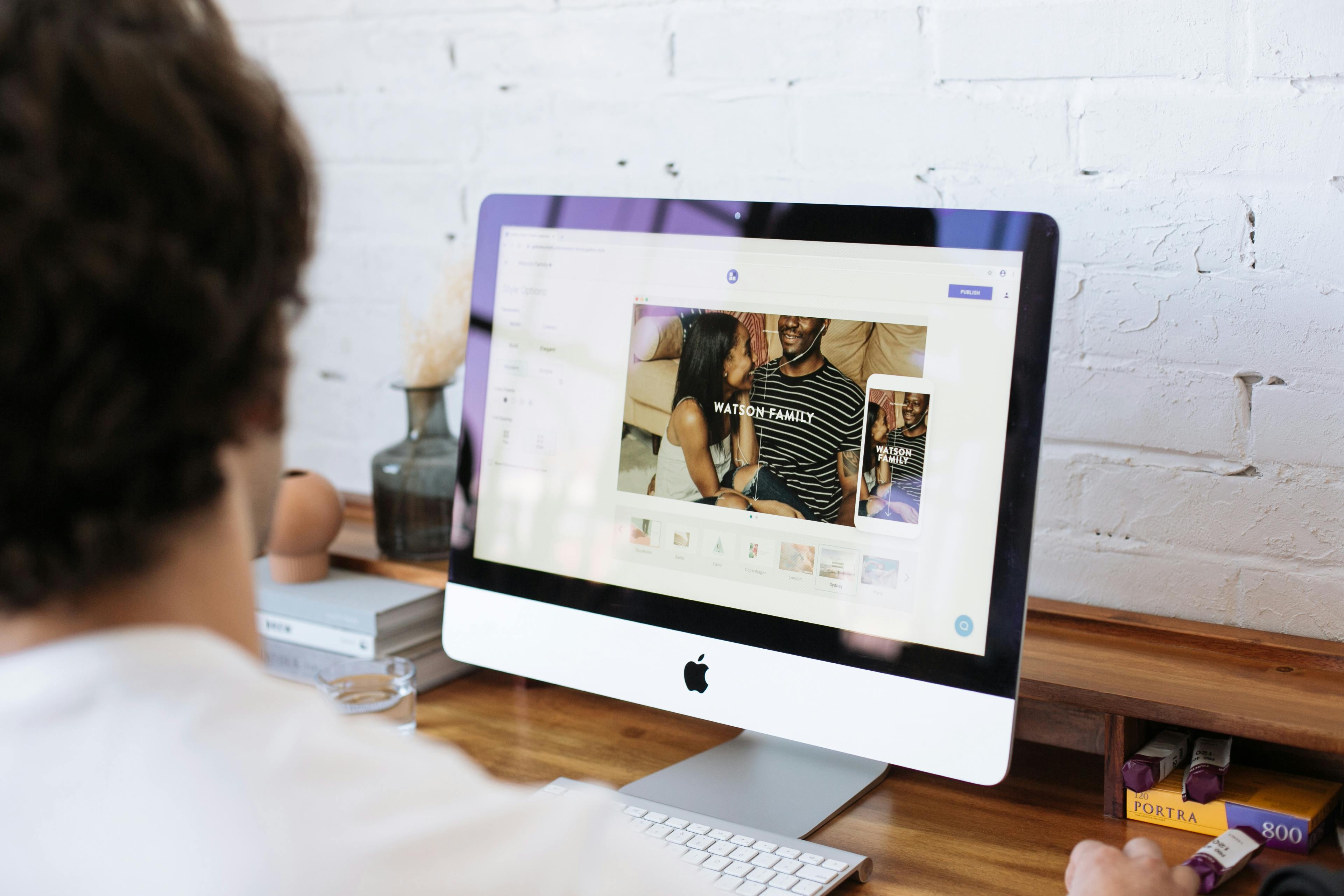 Work on your communication skills
Generating leads and potential clients is only the first step in a long journey. To successfully convert prospects into paying clients, you need to stand out as someone they can trust to capture their special memories — this is where your communication skills are key. From the moment they get in touch until you've delivered their images, ensure all communication with your clients is straightforward and friendly. Be prompt to respond, be approachable, and help clients understand your process without making them feel silly.
Now more than ever, when people are nervous about future bookings and the impact of COVID-19, well-written, clear, and empathetic communication is the way to differentiate yourself and earn your clients' trust.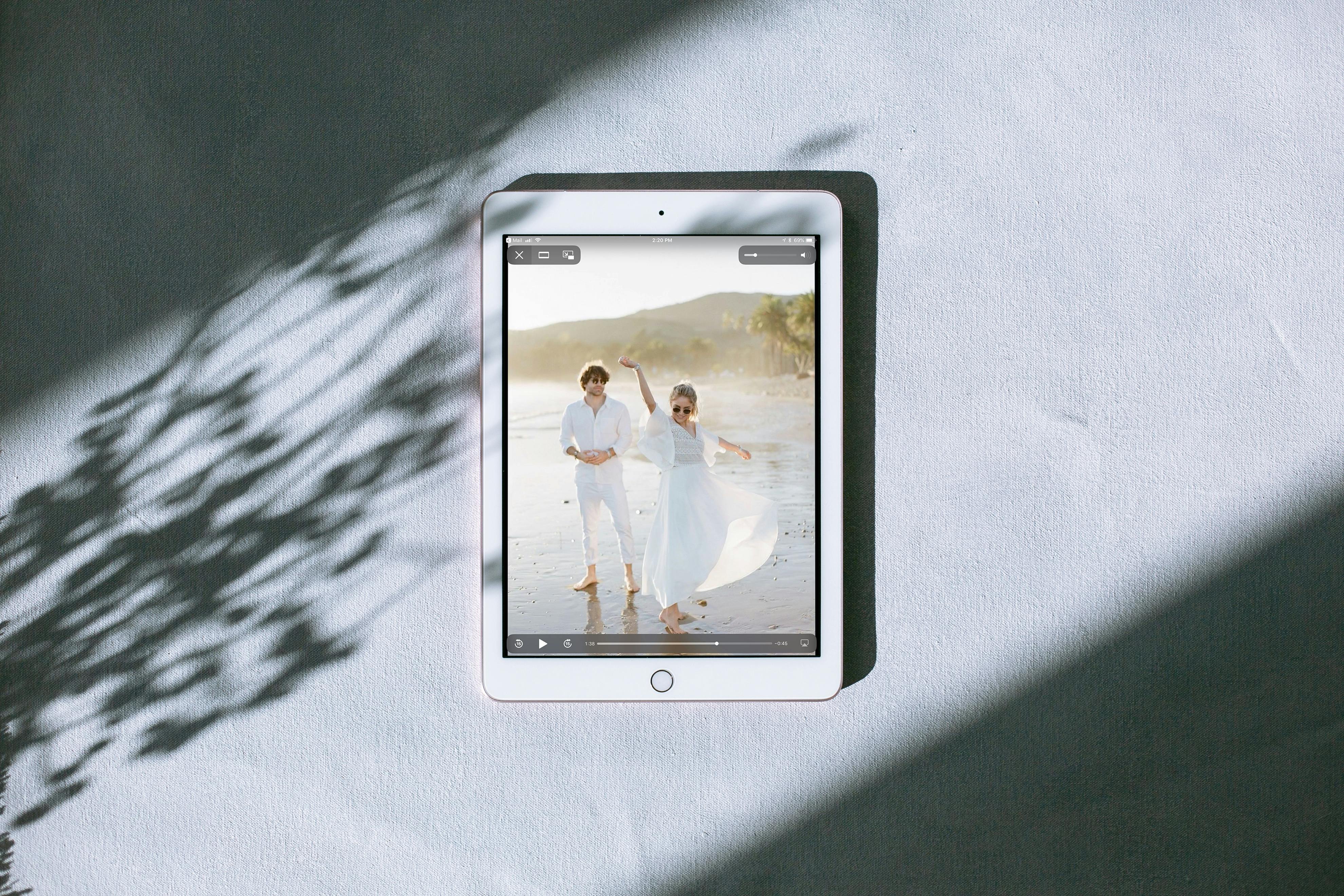 Deliver a preview in a sharable format
Your professional attitude should stop once you've booked a client. Or even once you've photographed their wedding, engagement, or other occasion. You need to continue to maintain a high level of service right through to photo delivery. 
Clients are always eager to see their photos, but editing a full set can take some time — especially alongside running your photography business. An easy way to bridge this gap and keep your clients happy while they wait is to deliver a small preview set, incorporating a few of their best images from the day. We recommend providing this within a couple of days of their shoot — think of it as a teaser for what's to come. By delivering a preview quickly, you can capitalize on the emotions that are still fresh in your clients' minds.
Pro tip: Deliver their preview in an easily shareable format that beautifully captures the essence of the day — a slideshow is the perfect presentation for social media. The beat-matched music helps create an emotional link to your images, and it's a far more impressive medium than your client dumping their images into a Facebook album.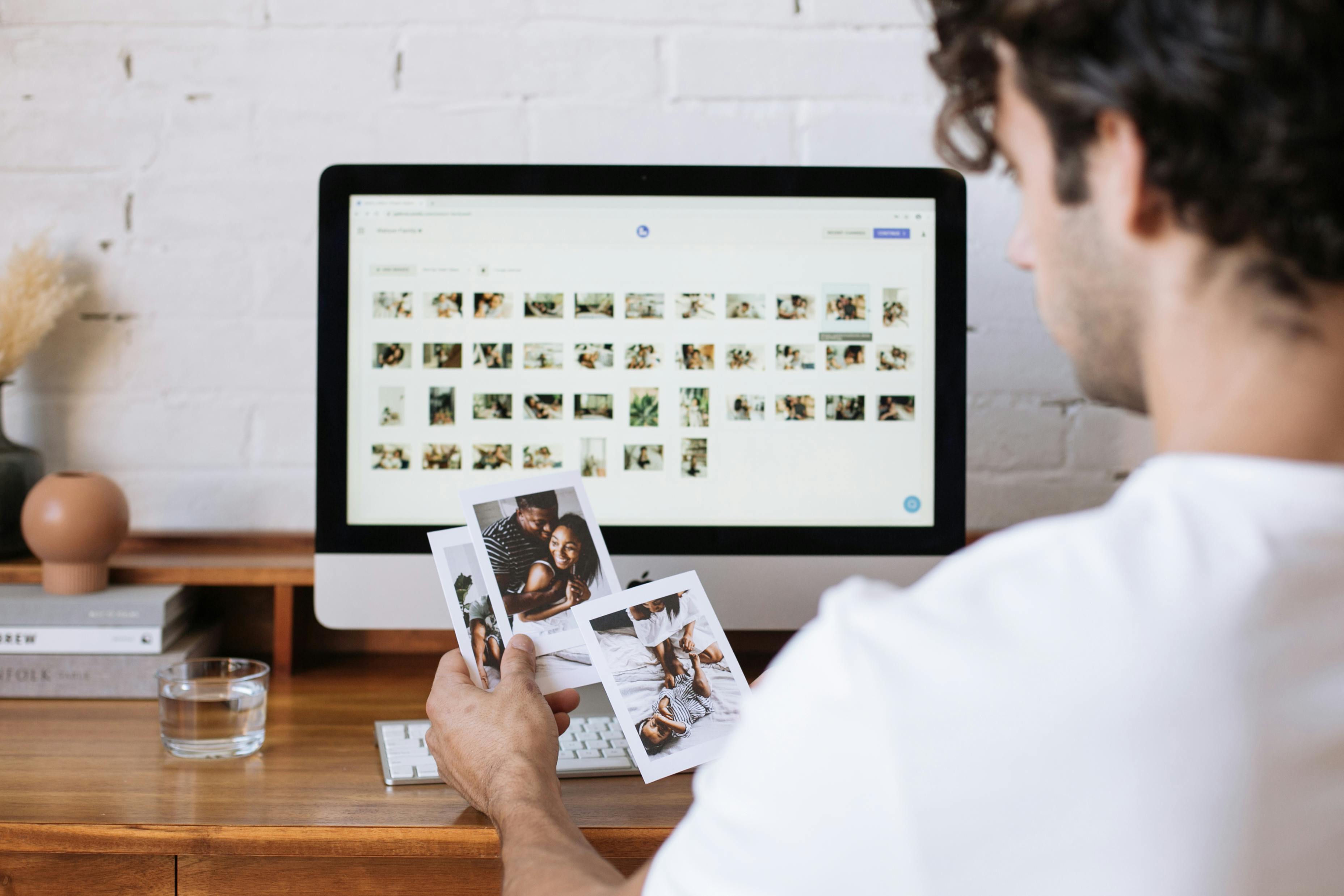 Do away with Dropbox 
Don't get us wrong, Dropbox and Google Drive are great tools, but not when it comes to delivering your images. Sadly their interfaces and layout don't do your images justice — cropped to a horrible square thumbnail and devoid of any branding to mark the work as your own; these platforms don't allow your images to shine. 
As we mentioned above, your level of professionalism doesn't end once you've booked a client. By maintaining a high standard from start to finish, you'll be far more likely to earn yourself rave reviews and word-of-mouth recommendations that will help your business continue to thrive. 
We recommend using photo gallery software that is designed specifically for photographers to deliver their images. You can adjust the look and feel to match your branding, plus a good gallery service should display your photos at their very best on any device. 
—
Professionalism is an attitude that you have to adopt and apply to every aspect of your business. However, with a few small changes, you can ensure you stand out in the crowd as a photographer your clients can trust to not only capture their memories perfectly but to deliver an exceptional experience from beginning to end.
Subscribe
Get industry insights and inspiration direct to your inbox