Our Guide to Email Marketing for Photographers
Email marketing for photographers is considerably different from the email marketing tactics used by large-scale service or eCommerce businesses. But that doesn't make email a less effective marketing channel for photographers. It's easy to assume that your emails will go unread just because your own inbox is full of unopened marketing emails from large companies. But emails sent by independent artists, writers, and performers (yes, this absolutely includes photographers) have the highest open rate of all industries — approximately 34.4% of your email list should be reading your email. 
While every marketing channel has its benefits, email marketing for photographers helps nurture relationships with potential clients, building their trust in you.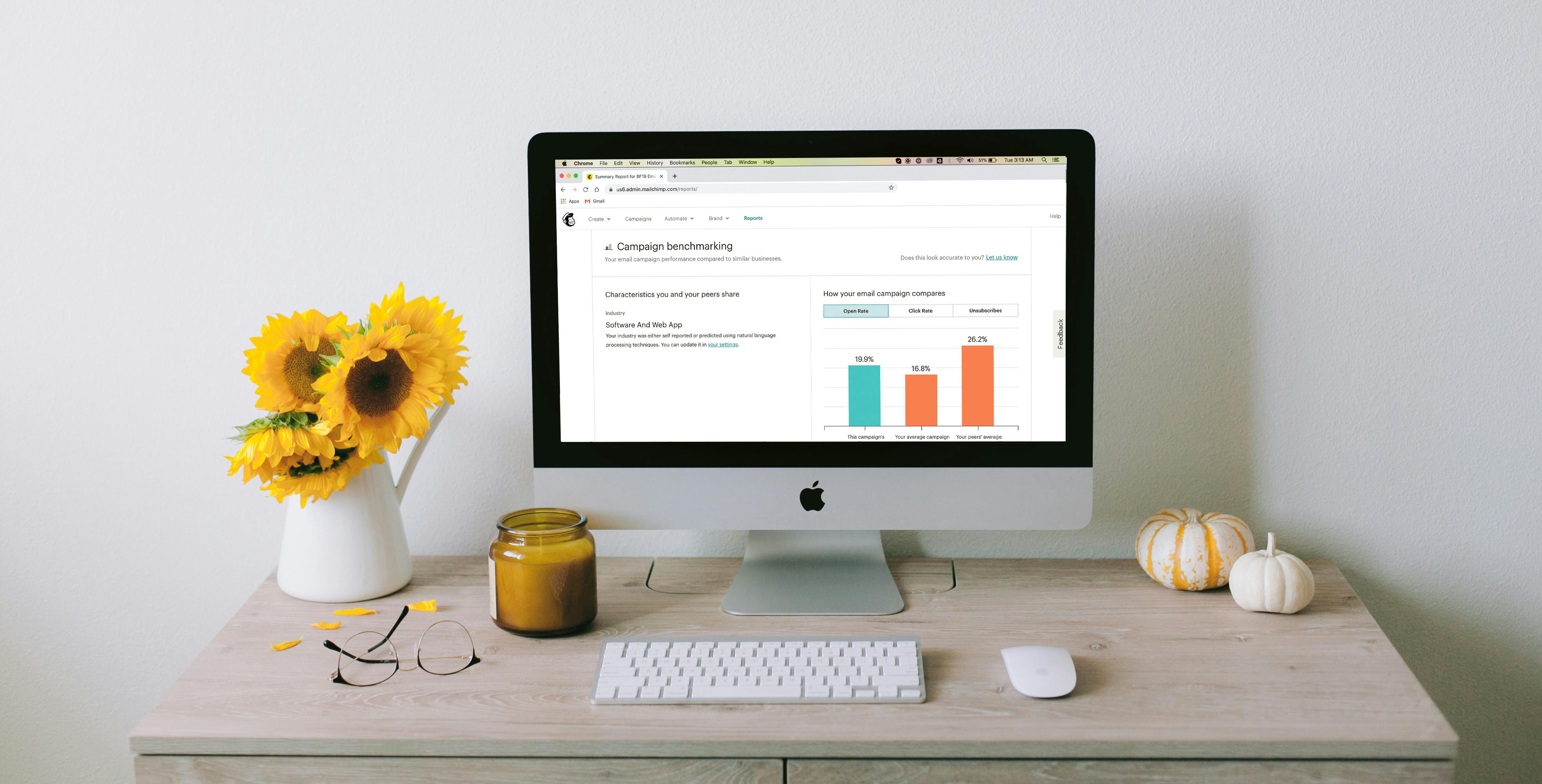 As photographers, it's easy to get sidetracked by growing our social media presence. We're able to see our likes and engagement increase in real-time. We inevitably spend a lot of time trading comments and likes while figuring out which hashtag might help more people see our post. We battle ever-changing algorithms, days where the whole site crashes, causing chaos, and constantly compare ourselves to other photographers who have bigger followings.
When used effectively, a regular photography email to your list of subscribers is an effective tool to help grow your businesses. This article will cover some of the basics of email marketing for photographers, including why it's a worthwhile strategy, best practices in 2022, service providers, content ideas, and helpful tips. 
Email marketing for photographers: our 101 guide
A regular photography email is a strong lead generator and a way to nurture those who have lurked on your social channels for some time. But it's also a great way to stay in touch with old clients. You never know when they'll need your services again.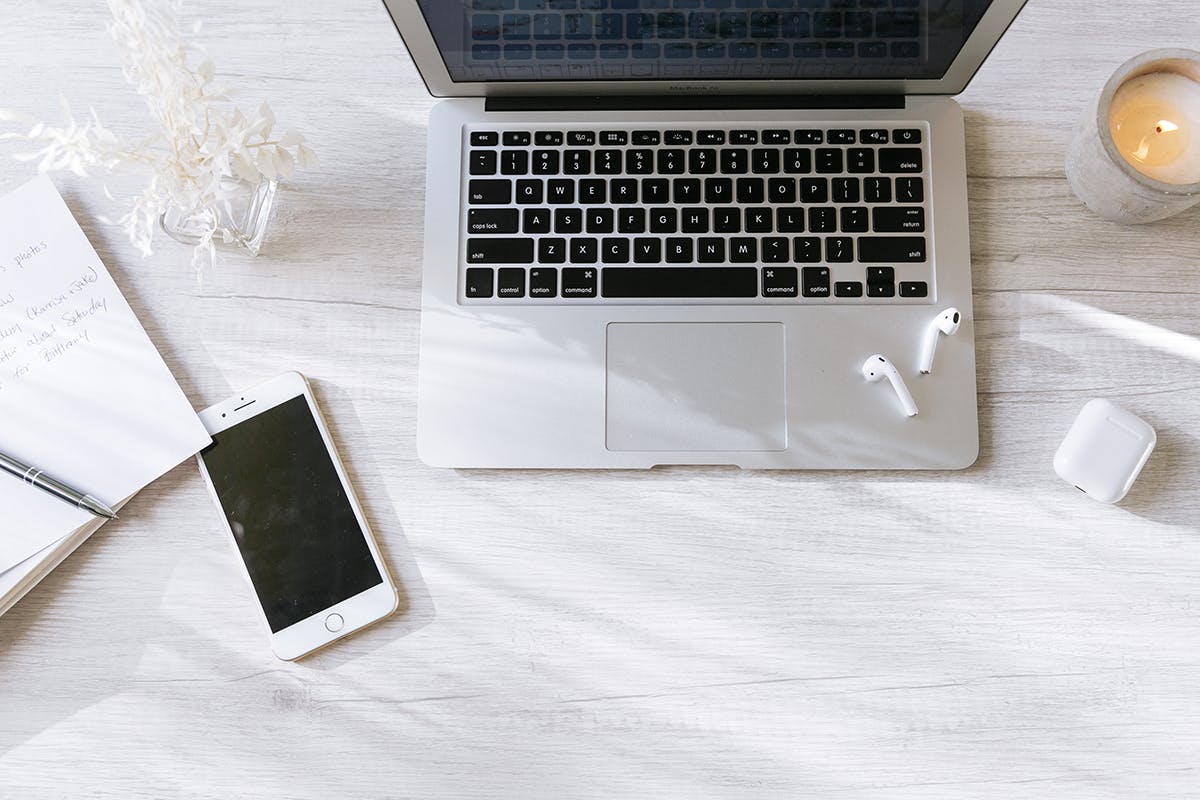 Our top reasons to send a regular photography email
Email is a more "personal" way to connect.
Think about how many accounts you "follow" or "like" on any social platform. Now think about the number of companies you have given your email address to — you're probably far more selective about handing out your email address. A regular photography email is a chance to showcase your work directly within your subscribers' inboxes. If your clients happily share their email addresses with you, you can guarantee they're interested in your services. When a potential client grants you permission to email them, they're saying they want to hear from you, and they're permitting you to regularly pop up in their inbox with a "hello" and some friendly advice. These are the people who are most likely to convert into a client.
Email marketing is a cost-effective and consistent way to reach your audience.
There are a million different ways to advertise your business, but email marketing for photographers remains one of the cheapest methods for connecting with your audience. From boosting your social media posts or paying to be featured in the latest blog or magazine to spending thousands attending trade shows, you have hundreds of costly options. In contrast, it's relatively inexpensive to use an email provider to build beautiful emails and reach a list of people who have said they are specifically interested in your service. 
And unlike social media, where only a tiny handful of your followers will see your posts, email marketing allows you to reach every person who has signed up for your mailing list. You're not limited by whatever change has happened to the Facebook and Instagram algorithms this week. It's no wonder that 64% of small businesses continue to use email marketing to reach their clients. By growing your email list, you're building a community that isn't reliant on any other platform. If Instagram one day meets the same end as MySpace, what happens to your followers? By maintaining a separate list, you always have a way to reach potential clients.
A regular photography email increases your chances of booking a client.
Choosing a photographer for your wedding (or other major life events) isn't an impulse decision. It can take months for a potential customer to decide to invest their money in your service. In the meantime, they're exploring their other options. Regular newsletters and content pieces allow you to demonstrate your skills, style, and work ethic — it's a personal way to regularly improve your followers' perception of your business and you. Think of every email you send as starting a conversation. You're building trust, sharing your successes, and allowing people to get to know the person behind the camera. People don't connect with businesses, they connect with people, and every photography email you send is another opportunity to continue that ongoing conversation.
Choosing a service provider for your regular photography email
The first step in regularly delivering a great photography email is to choose an email service provider. A good email service provider allows you to email large lists of people without their email client (think Gmail, Outlook, Microsoft, etc.) flagging your content as spam. They make it easy to create a beautiful, branded email that displays perfectly on a desktop or mobile device. Your email is an extension of your brand, so designing good-looking content without wasting precious time is critical when it comes to email marketing for photographers. Plus, they allow you to track the performance of each campaign so that you know whether the content you send is appealing to your audience. 
Choosing the best service provider will depend largely on your needs. The best place to start is with your current website platform. Most popular website builders such as Squarespace, Wix, and Shopify also offer email marketing solutions, including some stunning predesigned templates specifically created for photographers. 
Email-first platforms such as MailChimp and Klaviyo offer amazing functionality, an intuitive interface, and a crazy amount of tracking details and data on the emails you send. We choose to use MailChimp because their pricing tiers are based on the number of emails you send, so it's easy to scale up as you need it. MailChimp could be a great place to start because their free version gives you a lot of functionality, and you can send emails to 10,000 addresses every month. 
Constant Contact and Campaign Monitor are also good platforms to investigate when choosing a provider to deliver your regular photography email. The platform you choose will depend entirely on your budget and needs, but many offer a free version to get you started.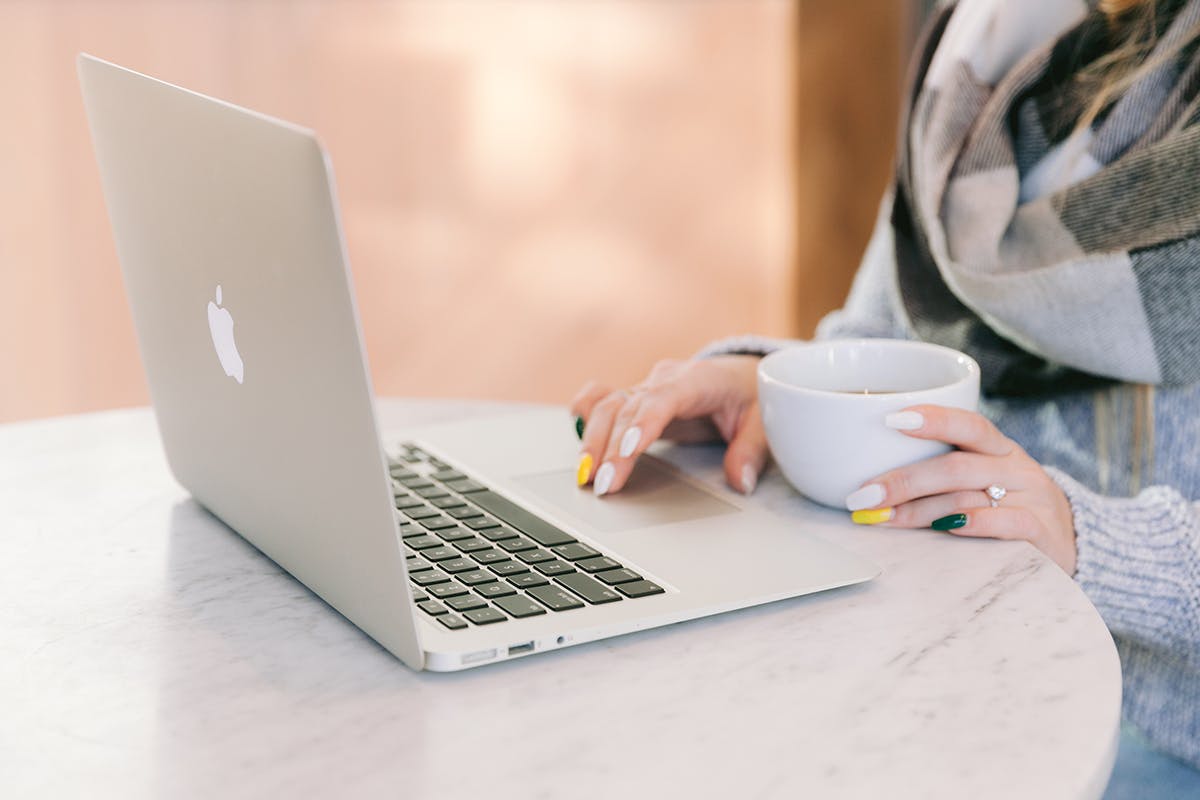 Building your photographers email list
Opening an email is a far greater commitment than scrolling past an ad on social media. Someone who clicks on your email is immediately engaged with your content — this more intimate communication is one of the most valuable aspects of email marketing for photographers. Once you've gained a spot in someone's inbox, you'll be able to communicate with them on a far more personal and individual level. But first, they need to sign up to your photographers' email list.
The success of your photography email marketing strategy is reliant on an actively growing list of engaged potential clients — to create that list, there are several tactics you can employ:
Create a "sign-up" pop-up to promote your regular photography email
We've all seen the email pop-ups that appear seconds after landing on virtually any website. They're pretty frustrating, especially if they are glitchy or hard to close. But there's a reason they're everywhere: they work. The trick is doing them well. 
Blasting everyone who visits your page with a pop-up that screams, "Wanna receive random emails from me?" will have potential clients bouncing from your website faster than you can click a shutter. By altering the timing and message of these pop-ups, you can attract sign-ups to your photographers' email list without coming across as spammy or salesy. 
Most good email service providers allow you to create your sign-up form within their platform interface. They'll also help you get things right with privacy laws and regulations — being on the right side of the law is essential for email marketing for photographers. Using your email service provider to create your pop-up means that the subscribers on your photographers' email list are immediately saved to the same platform, allowing you to begin sending a regular photography email immediately. You're also able to design a form that looks great and matches the branding of your website and emails.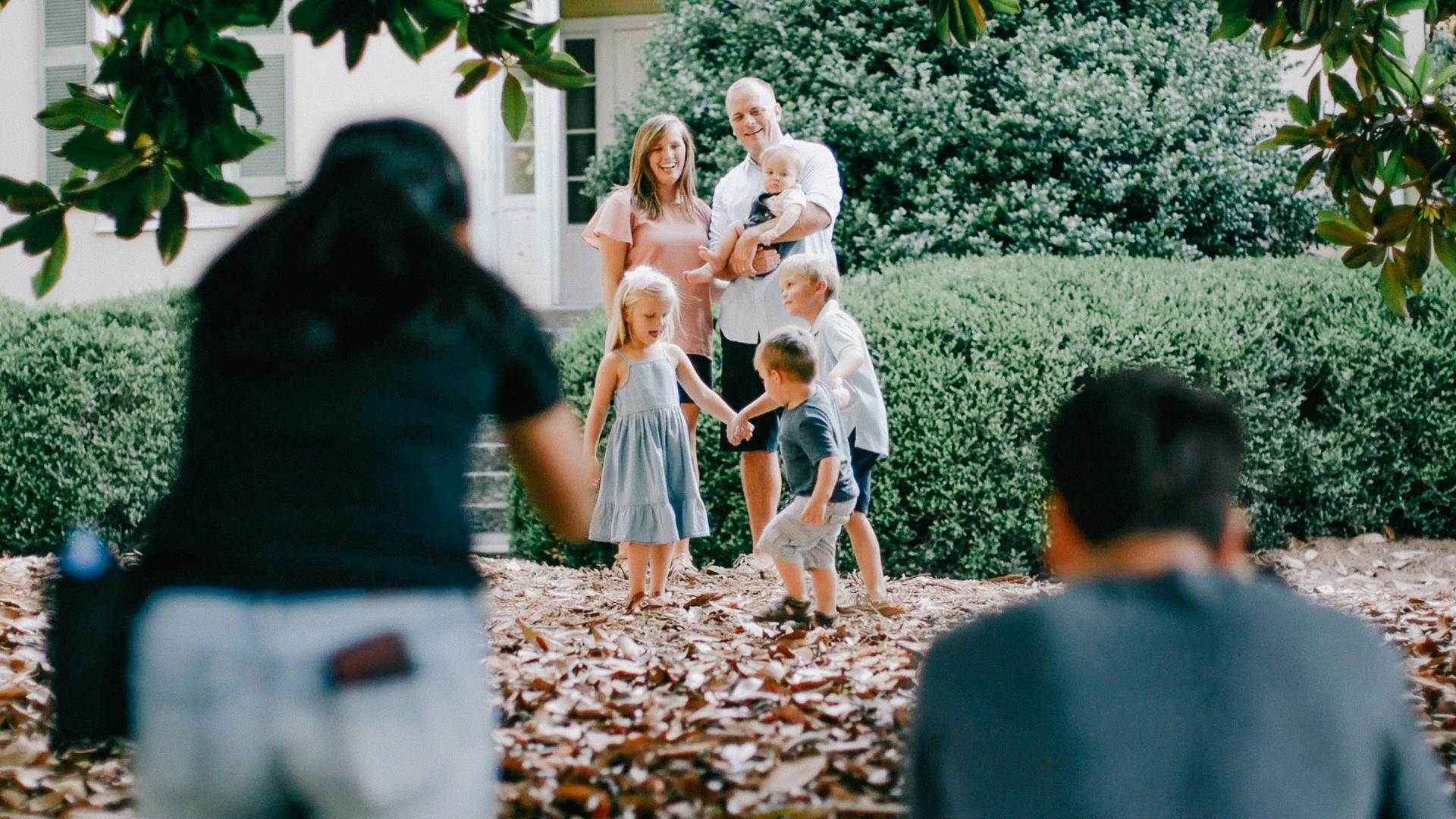 One way to make your pop-up form feel less spammy is to alter the "trigger event" that causes it to appear. The "trigger event" is an action or event that occurs on your website, causing your pop-up to be displayed. Your pop-up can be triggered after a visitor has spent a certain amount of time on your site or when they take a specific action, like reaching the bottom of a page. Try increasing the time between a visitor landing on your page and seeing your pop-up to create a better experience. 
Including an incentive to sign up can be a great way to increase your photographers' email list. 
Some incentive examples for capturing the most engaged clients include:
A creative resource: something your client might find immediately helpful but is only tangentially related to your own service. Content like "10 tips for choosing your wedding venue" is an excellent choice because the two first decisions most couples make when planning their wedding is the venue, closely followed by the photographer.
A discount on a shoot: this isn't going to work for every photography business strategy, but if it's right for you, this is a great way to increase sign-ups from people more immediately interested in booking your services. 
Run a giveaway: a giveaway is a great way to increase your photographers' email list because everyone loves to think they might win something. You don't have to give away a massive prize. A free mini engagement session is sometimes a good choice because the winning couple may also book their wedding with you. 
We recommend testing your pop-up on as many different devices as possible to ensure it's easy for your clients to submit their email (or get rid of the pop-up altogether). 
If you're really against a pop-up form, you can often include an email sign-up section for your photography email in the footer of your website. It's far less intrusive here but will probably be less effective. When done right, a tasteful pop-up becomes a key component for email marketing for photographers. 
Encourage email sign-ups at events 
If you're attending an event or tradeshow, consider running a giveaway to entice new sign-ups to receive your regular photography email. They agree to be added to your photographers' email list: In exchange, they go in the draw to win a small prize, and you can begin communicating with a bunch of highly engaged potential clients.
Cross-promote your photography emails on your social channels
If you've spent any time building up your social media following, you can cross-promote your emails on your social channels. Encourage your followers to sign up to receive an occasional photography email by offering sneak peeks and exclusive images that won't be shared anywhere else.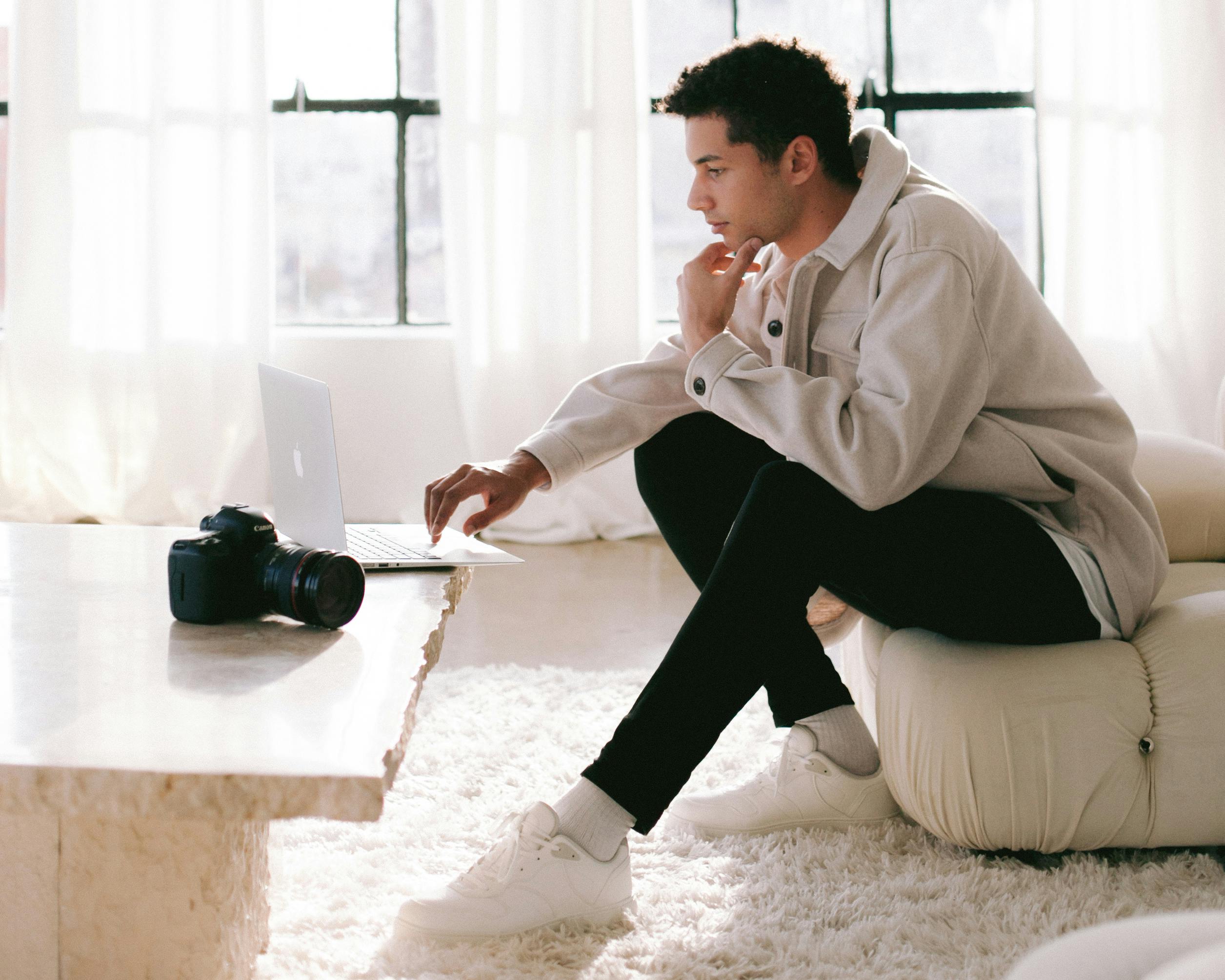 Creating your photography email schedule
Selecting the perfect time to send your regular photography email can involve a bit of trial and error. Research indicates that the best day and time to send emails to increase engagement is at 10 am (when people are settled into their workday) or 1 pm on a weekday (while people take their lunch break). However, this data includes a broad range of industries, email topics, and audience types, so while this is a good starting point, you'll need to experiment with which day and time combination gives you the highest open rates and visits to your website. 
Pro-tip: Most email service providers will allow you to run A/B tests where you can compare slight variations in your emails. For example, the provider can divide your email list in half, sending the same photography email to each group but at different times, allowing you to judge which time is most effective without changing other variables. 
Consistency and regularity are key with email marketing for photographers. You'll want to appear organized, so pick a date and time that works for your audience and stick to it, rather than emailing at all hours of the day and night. An email that arrives at 1 am looks desperate and like you're prone to procrastinating or leaving important tasks to the last minute. 
We also recommend emailing fortnightly or monthly to avoid coming off as spammy. For most email campaigns, daily and weekly emails are too persistent unless you've advertised the frequency of emails in advance, e.g., "Sign-up for our weekly wedding venue inspiration."
We know photographers rarely work consistent hours. Your workload will vary from week to week, so utilize the scheduling tools in your email service provider to deliver an ongoing photography email consistently without having to stress about each one last minute.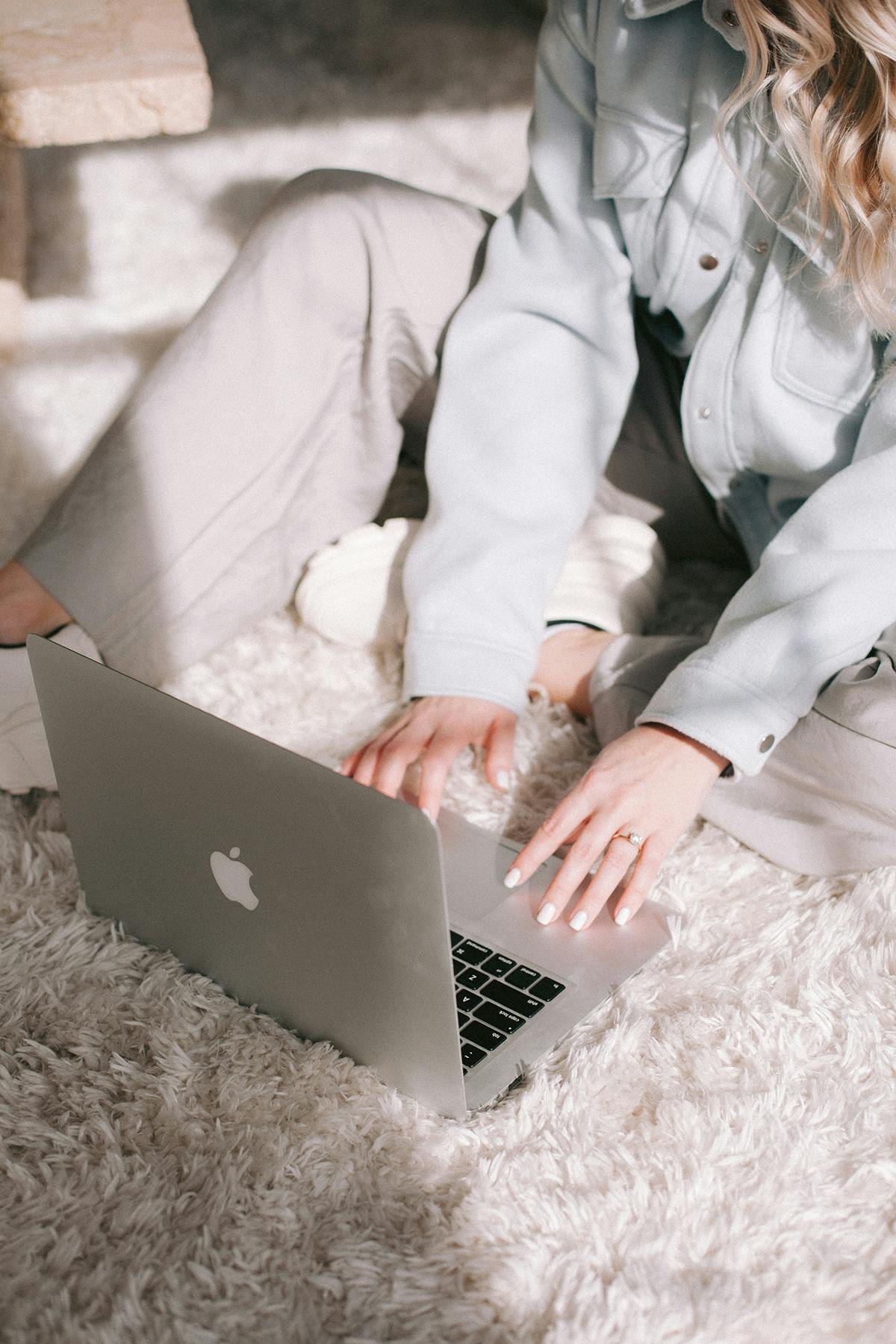 What should I include in a regular photography email?
Quality content is critical when it comes to email marketing for photographers. In fact, it should be the most crucial part of your email marketing strategy. The purpose of consistent email marketing is to win the trust of potential clients, converting them into paying clients. You are beginning a conversation that convinces your sign-ups that you are the best photographer for their shoot. For long-term success, it's not just about blasting out promotions or offering discounted rates. Instead, you're giving them all the information they need to make a decision that they are comfortable with. They're getting to know you while you're addressing their (usually unvoiced) concerns, keeping them informed of dates or deadlines, and showing off your skills behind the camera. 
Providing value to your subscribers is a great way to nurture them toward paying for your services. Try to think about what your sign-ups would find helpful, and include that information as your email content.
You don't have to get too creative with your content. After all, you're a photographer, so rely on the work already captured — most sign-ups are there because they're interested in your work and your expertise, so give them that. 
If you're a wedding photographer, share some tips that you've seen couples employ to make their day run smoother. If you're a family photographer, provide a couple of tricks for parents to get their children to smile for the camera rather than pulling faces. If you're a food photographer, share the recipe of the latest creation you captured. The inspiration for your content should come from the photography work you do every day — this is your area of expertise, don't be afraid to show how knowledgeable you are.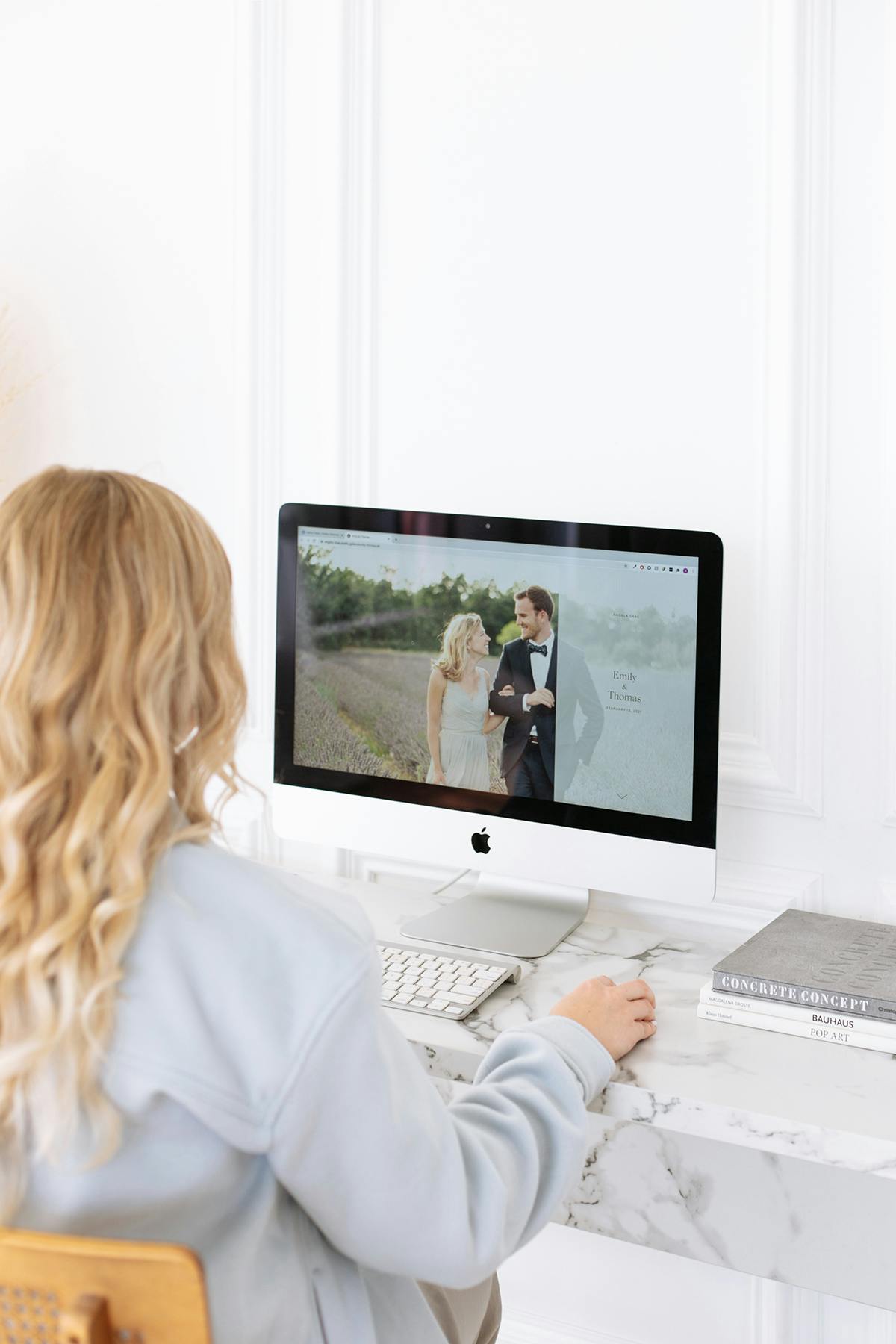 Behind the scenes imagery and exclusive content that isn't published anywhere else is also a great way to make subscribers feel like they're getting special treatment. A privately published gallery or slideshow is a great way to share images or a story with your audience before publishing it elsewhere. 
Other things that make excellent photography email content include your upcoming availability, travel dates, last-minute openings, album or print deals, and when popular dates become available to book.
Email marketing for photographers: our tips for great content
When it comes to email marketing for photographers, there are a couple of content rules you should consider while designing your content: 
Photography first
Let your images do most of the talking. Your list is full of people interested in your work, so lead with that. Choose strong images to draw people in, and make them the hero of your email. 
Keep it concise
Your email should only take a few minutes to read. 
Test, test, test
Testing is one of the basics of email marketing for photographers but is frequently overlooked. Test your content on multiple devices before hitting "send" to ensure it's displaying correctly and is easy to read.
Compress your images
These days, our image files are huge! Compress your images to web size to ensure your emails get delivered — large file sizes are slow to load, frustrating to wait for, and can result in your email being marked as spam or even remaining undelivered. Aim to get each image under 1MB.
Don't forget to use your words
Photographers might be visual people, but well-crafted writing can provide context, draw people in, and ensure your email doesn't automatically get marked as spam (which can happen if your photography email contains only images). Be concise, clear, and don't forget to triple-check for grammar, spelling, and typos. Remember, you're building trust, and typos can make you look careless.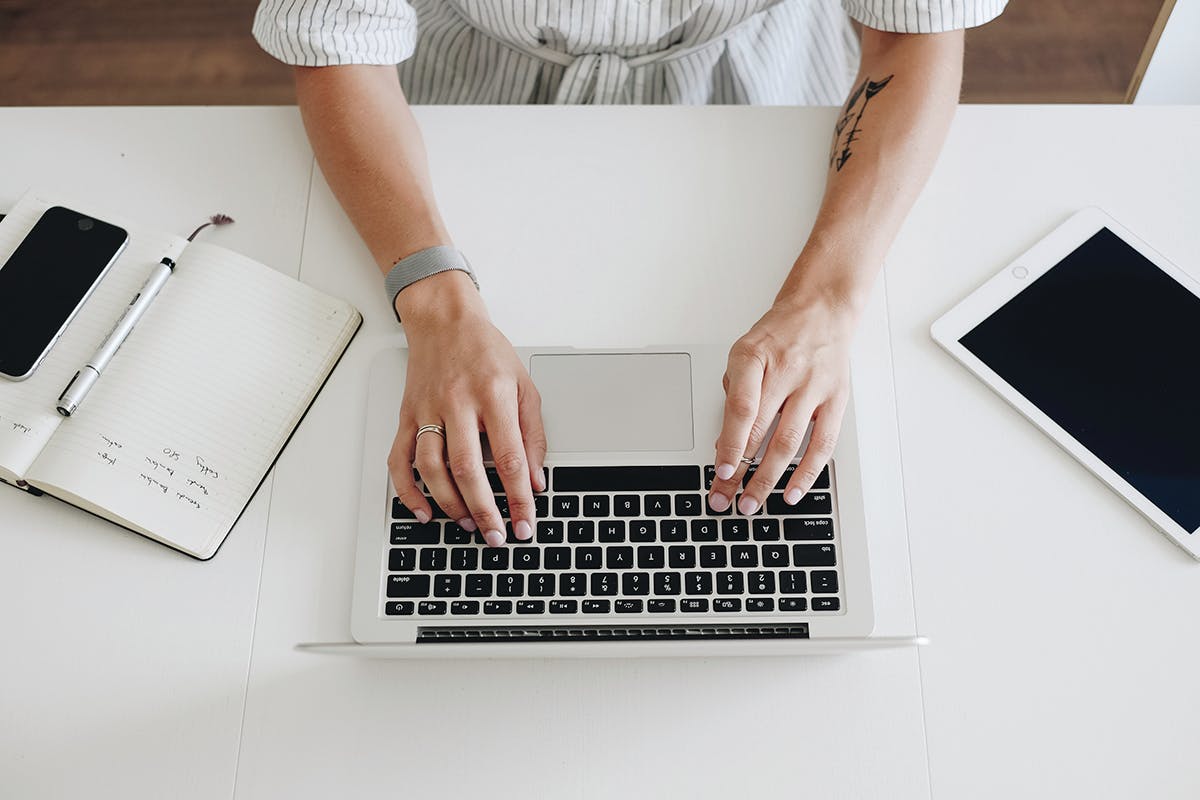 Email marketing for photographers: is it worth the effort?
Short answer: Yes! 
Email marketing for photographers is a great way to generate a lot of return for minimal investment. We're not just talking about monetary investment; we're also talking about the investment of your time. 
Once you've set up a template, it's quick and easy to populate your email with valuable content every couple of weeks — far quicker than scheduling daily social media content, hashtags, and captions. Plus, you know you'll be getting consistent results for your time and money. There are no changing algorithms to battle, hours spent at poorly attended trade shows, and no unpredictable response to a paid feature in a popular publication. Your email list is a channel solely owned by you, and the results you get out of it are what you make of it.
We're not saying that photography emails should be your only source of marketing — you need more than one string in your bow. But if you're not already actively building your photographers' email list and using that to engage with your audience, you should be. 
Subscribe
Get industry insights and inspiration direct to your inbox