Without a doubt, technology has shaped nearly every aspect of the way we live and work today. Here at Pixellu, as in most other organizations, technology plays an integral role in all aspects of our operations. So naturally we get excited when we catch wind of a technological breakthrough. We get even more excited when we find ourselves right in the middle of it!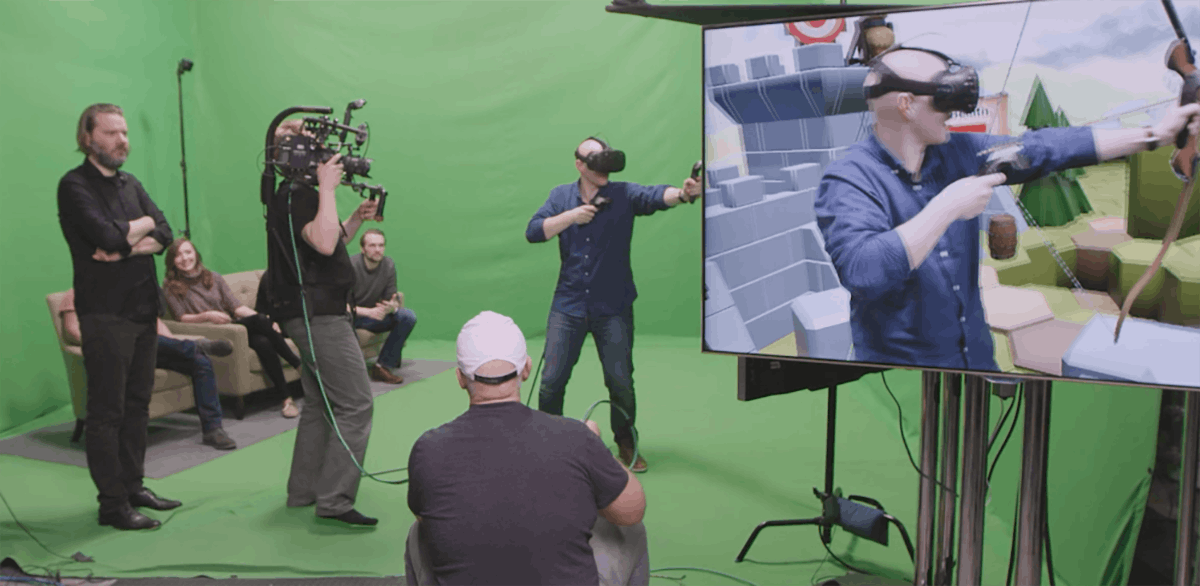 Virtual reality is having a major moment right now. Our Creative Director, Ilona Joy, was lucky to be one of the first to test out the new HTC Vive VR headset at the Valve headquarters in Bellevue, WA. "It was stirring, awe-inspiring, and simply fascinating!", she says, "the HTC Vive is the best virtual reality experience you can have right now and it was fun to participate in the product release."
We're patiently awaiting our pre-order (courtesy of our generous CTO) and can't wait to bring the virtual reality experience to our lunch breaks…and perhaps eventually, to SmartAlbums. How would you like to make books in a truly immersive and fun VR album design experience? Anything is possible.
Back to Blog Posts