Today Pixellu celebrates the one year anniversary of our first product launch, SmartAlbums. As a startup working to create simple and beautiful solutions for the world of photography, this is an exciting milestone for us. Our first year of business has been blessed with many promising discoveries, an ever-growing creative team and most vital, an overwhelming abundance of support from you - our first customers. From the bottom of our hearts, thank you. Thank you for inspiring us, for asking questions and fueling our energy. Above all, thank you for putting your trust in us and sharing SmartAlbums with your friends. Without you we would certainly not tell the same story.
Here's where the last twelve months have taken us:
Pixellu is now 22 people strong (big growth spurt from a team of 5 last December)
SmartAlbums is used by photographers from 80 countries and every state in the USA
Our customers have created over 1 million spreads and exported 43,000 albums for print
An estimated 200,000 work hours were saved by SmartAlbums users
Our team has gone through more than 250 pounds of coffee
We hope to continue to produce great work and delight you with innovative products for many years to come. THANK YOU for being a part of our journey. Wishing you a prosperous new year!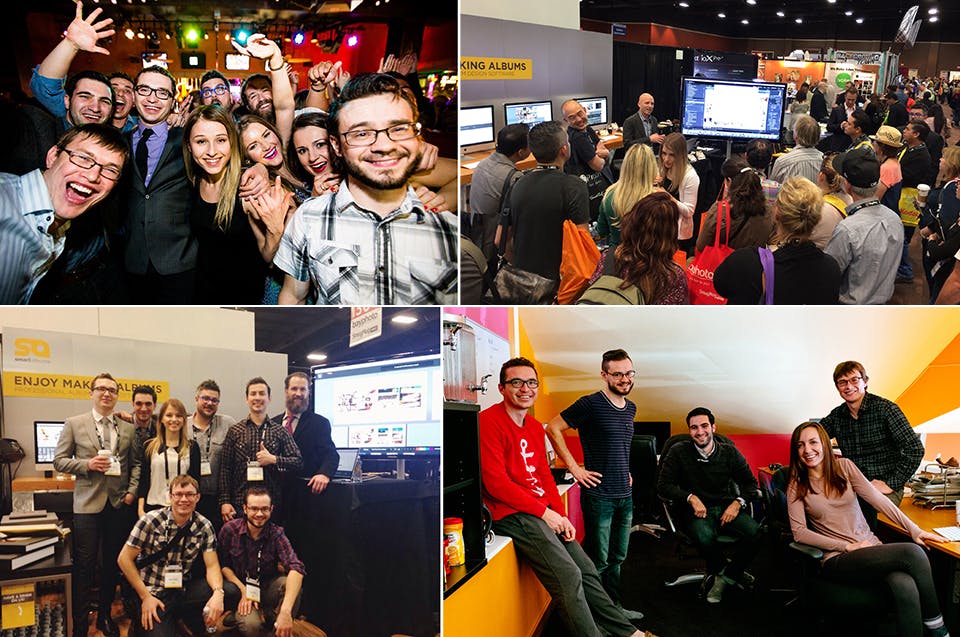 Back to Blog Posts