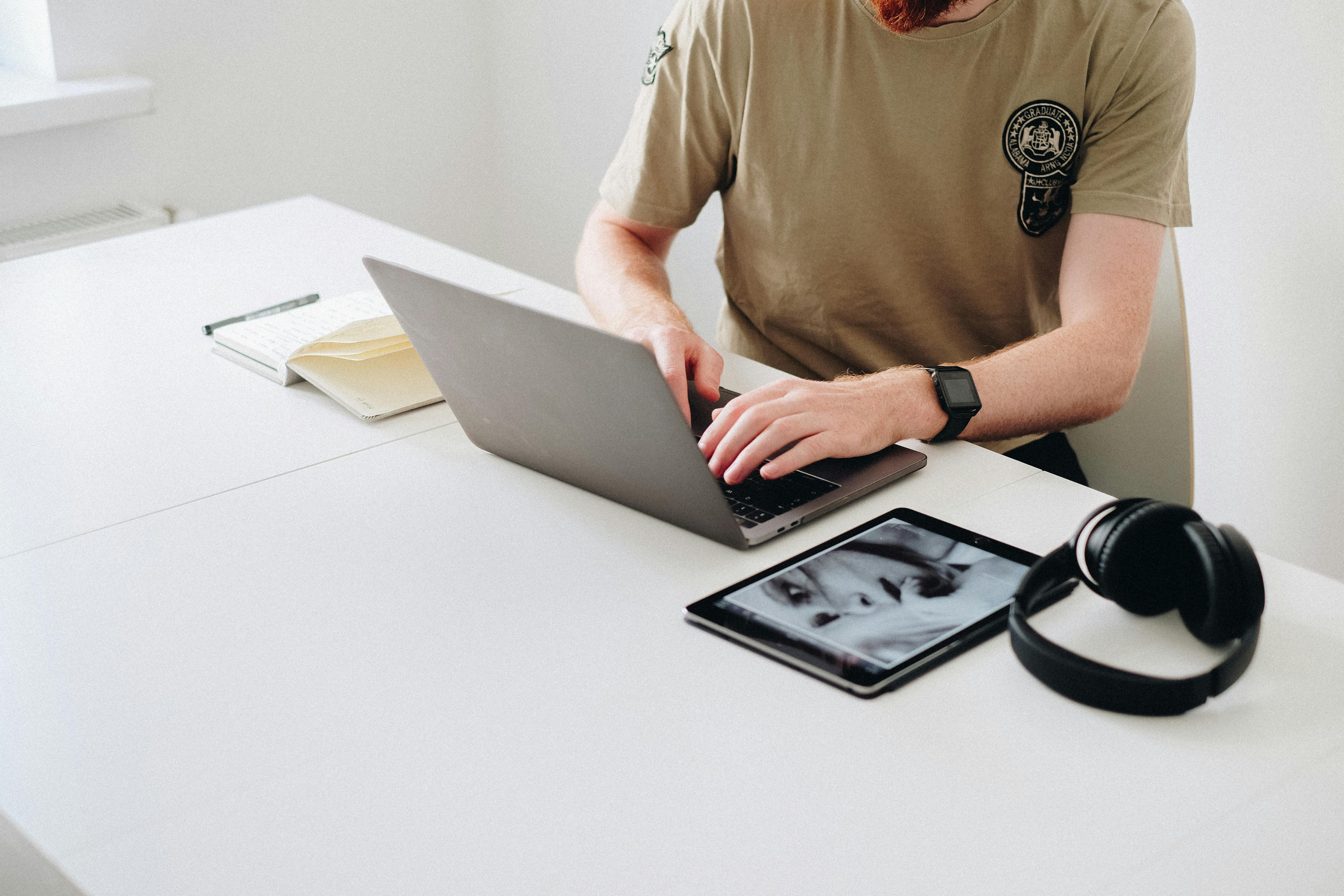 Building a website for your photography business can be a daunting task. Whether you're starting from scratch, or just looking to give your current site a facelift, Flothemes makes it simple. Flothemes is a creative software company that develops WordPress templates for photographers, videographers and creative businesses.
Working with wedding photographers for over 10 years, they understand what is required to create a website that is unique and will stand out from the crowd. Below are 4 reasons to give Flothemes a try, but don't just to take our word for it, Shotkit have written their own impartial review weighing up all the pros and cons.
1. Customizable page layouts & blocks
Flothemes offers over 10 beautiful WordPress themes for photographers and creatives at the time of writing, and each one can be fully customized to meet your vision. You can tweak and customize various page elements like fonts, colors, icons, and restructure the page layouts and blocks with their new backend Page Block Builder.
We're loving their newest theme, Trento, which was designed specifically for creatives who love to travel and share stories through photography. With its clean lines and custom feel, it's the perfect look for lifestyle, portrait and editorial photographers. Here are a few examples: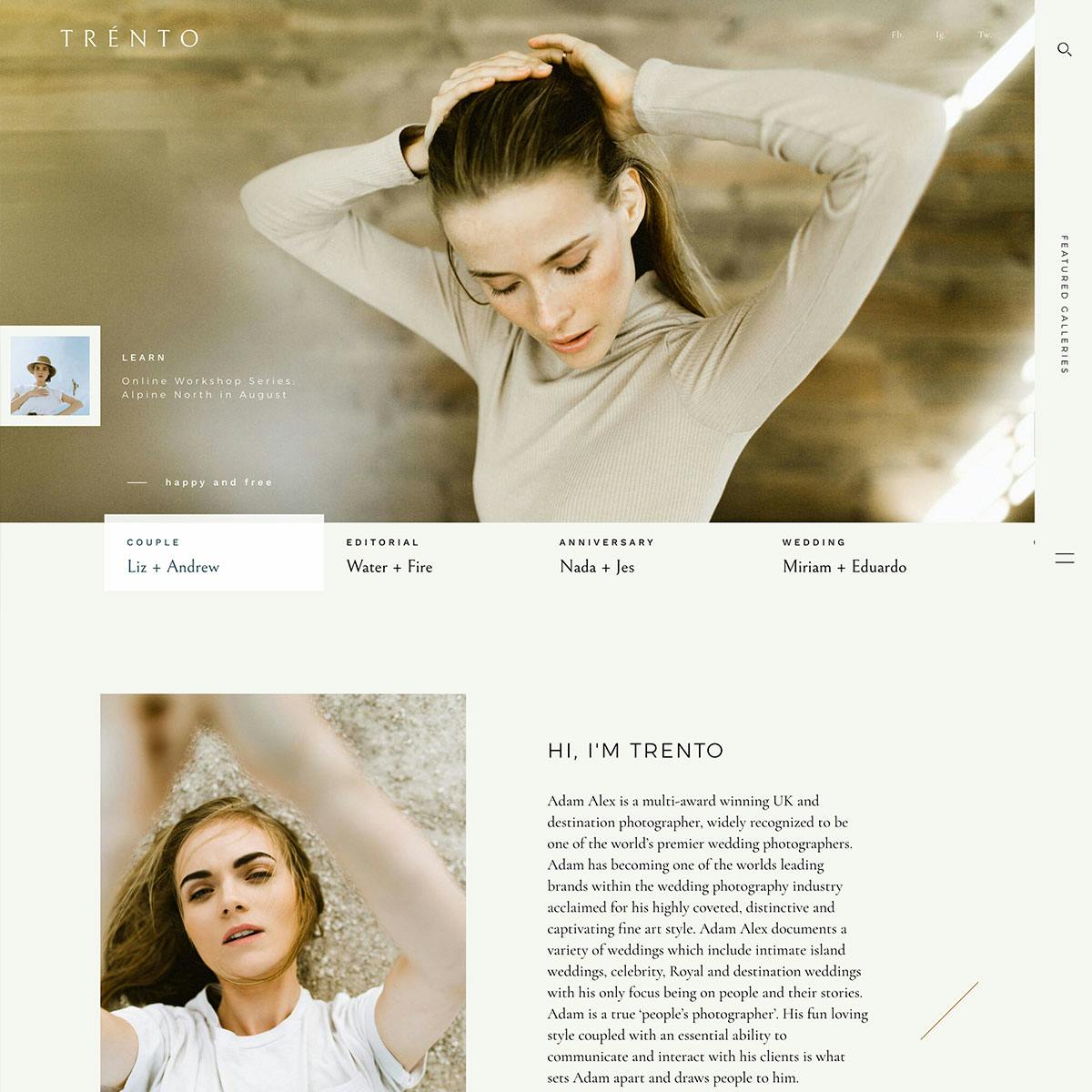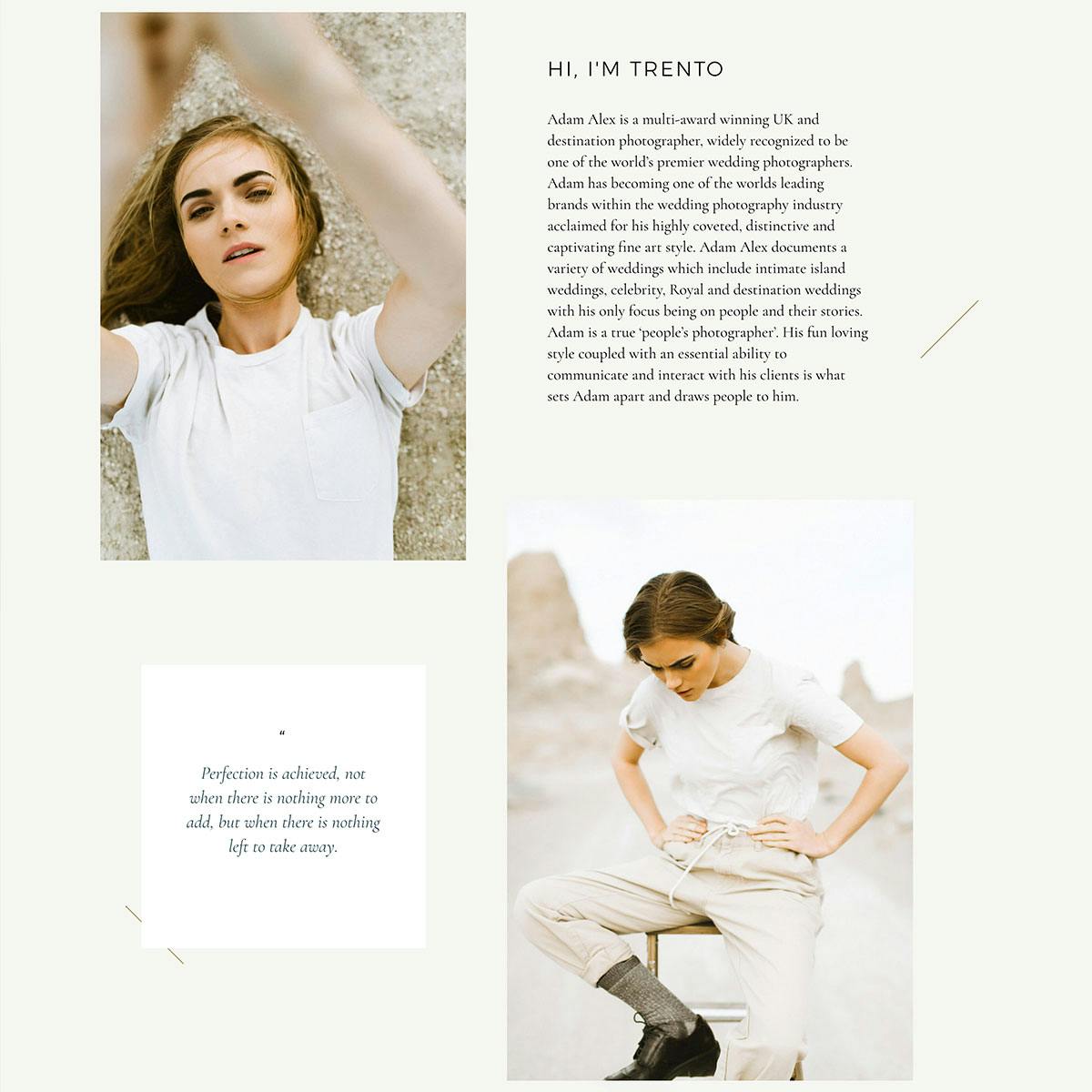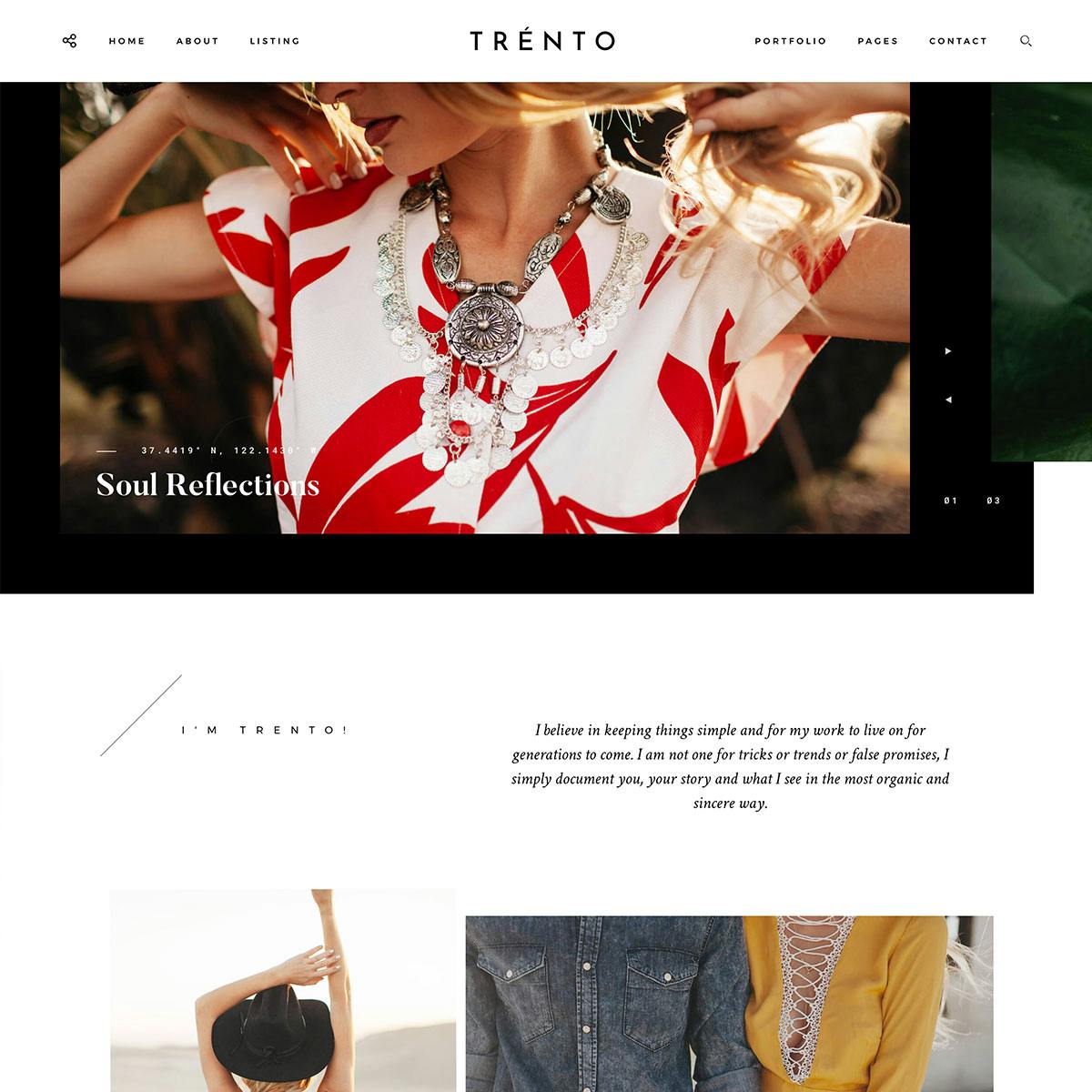 2. Responsive & Mobile-friendly
Like it or not, your next client is most likely checking out your site on their smartphone. Having a responsive mobile page will not only attract more attention and drive engagement, but it will often make or break your next booking. The team behind Flothemes works hard to ensure that your website not only looks great on a desktop computer, but beautifully displays across all mobile devices.
Their latest designs (Cube, Kyoto, Crowd, Trento, Osaka) also allow you to customize your mobile site, add/hide certain page blocks, and control the way your images are cropped in the main fullscreen slider.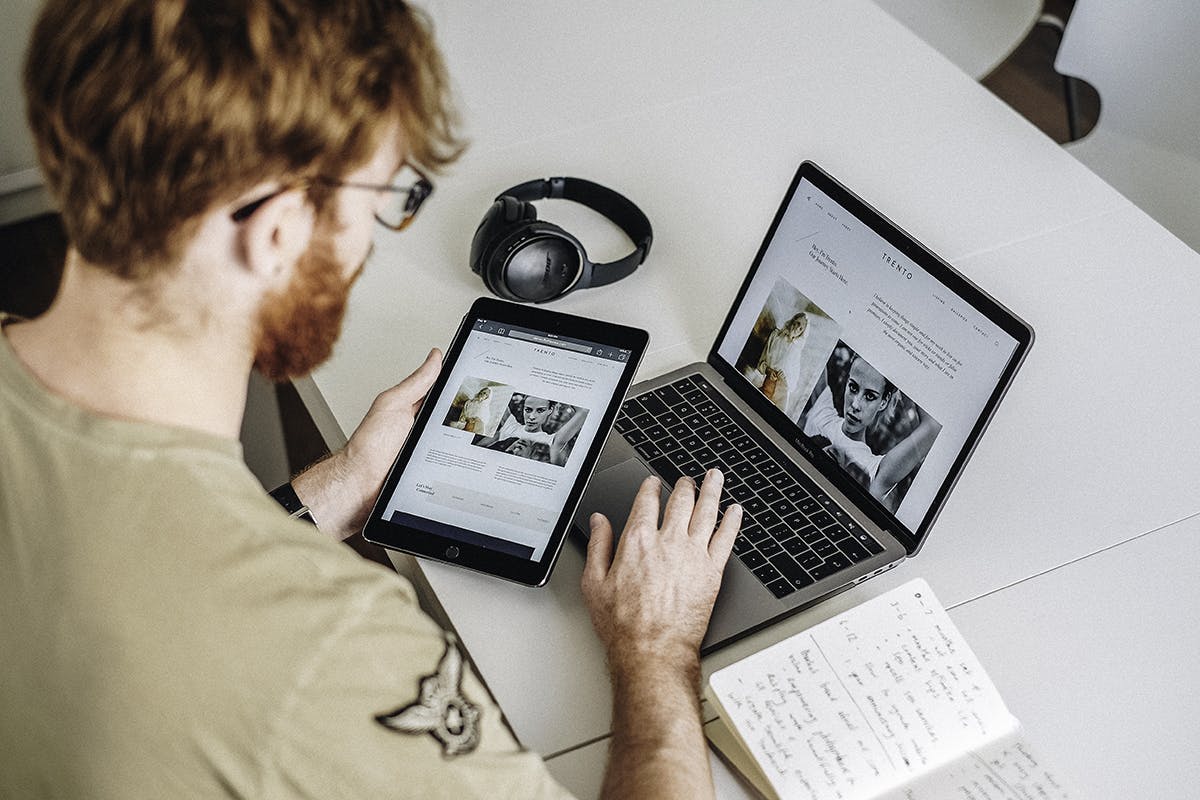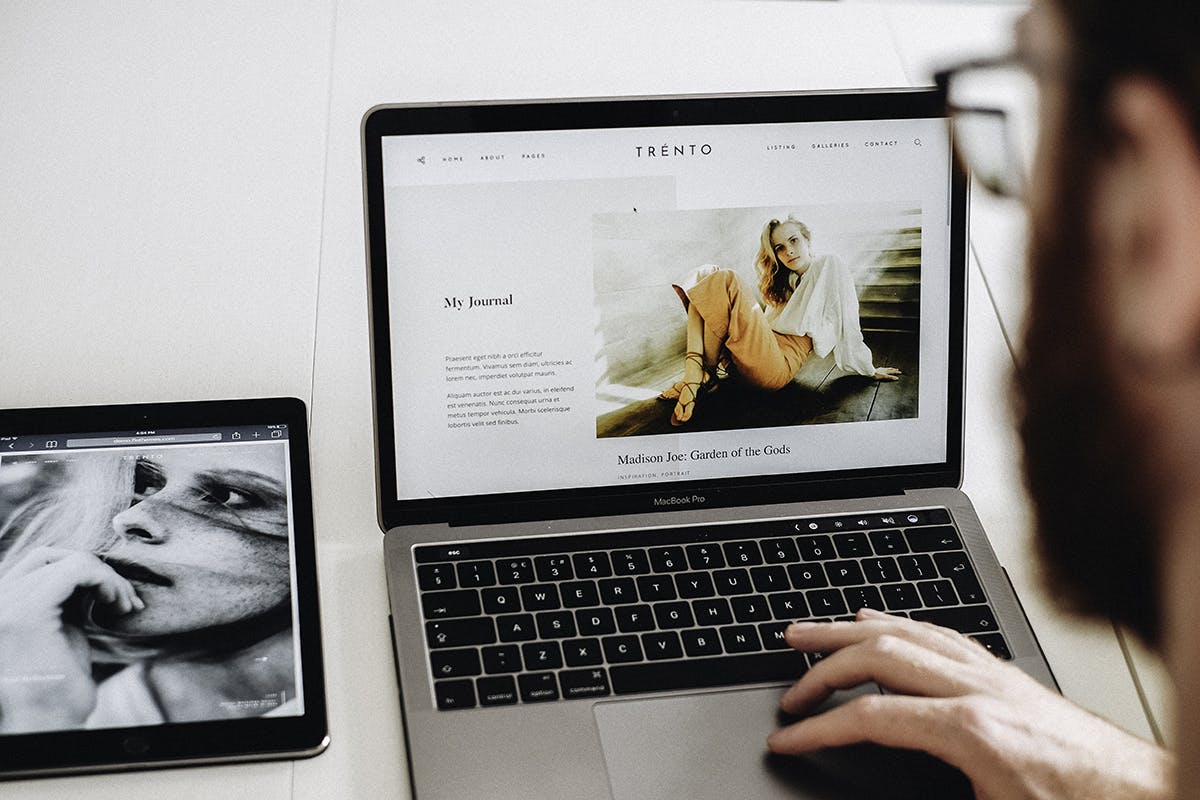 3. Stellar customer care
Flothemes takes pride in their customer support, providing free and helpful support, setup services, one-on-one screen sharing sessions, tutorials and documentation to ensure that you never feel lost or alone in the design process.
They also offer free & paid plugins as well as multiple educational guides on their blog to give you the necessary tools and resources to help your business succeed. From interactive price-list builders, to flexible contact form plugins - there's a little something for everyone. And to top it off, the Flothemes Facebook group gives you a place to connect with a larger community of skilled photographers who are always willing to help out and share their experience.
4. Compatible with SmartSlides
Any slideshow created with SmartSlides can be embedded into a Flothemes site with just a few simple steps. Now it's easier than ever to share and showcase your work to your current and potential clients.
Ready to dive into a new Flothemes site? Use the code SMARTSLIDES to receive $30 off any theme of your choice. Choose a theme here.
Back to Blog Posts